Countries ramp up measures against COVID-19
Share - WeChat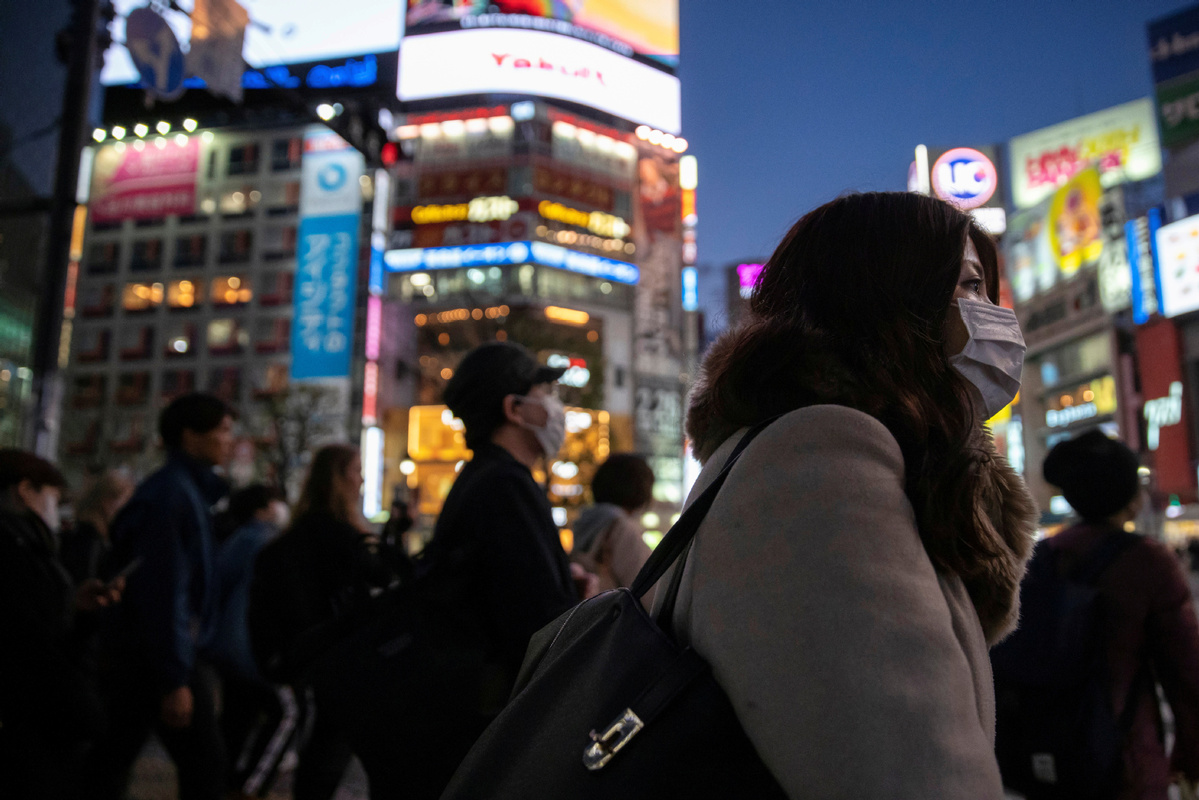 In their battle against novel corona­virus pneumonia, which has infected over 90,000 people worldwide, many countries are looking at proactive measures to contain the spread, including a possible delay of the Tokyo Olympic Games, boosting national budgets or building temporary hospitals.
Japan's confirmed CO­VID-19 cases hit 1,006 on Wednesday. Five new infections were reported as of Wednesday afternoon, in locations from Yamaguchi prefecture in the west to Hokkaido in the north, underlining the virus's spread and raising questions about whether the Olympics will go ahead.
But the government's top spokesman said that Japan would continue to plan to host the Games in July.
"We will steadily proceed with our preparations while closely coordinating with the International Olympic Committee and the organizing committee," Chief Cabinet Secretary Yoshihide Suga said at a news conference on Wednesday.
IOC President Thomas Bach reiterated on Tuesday his backing for this summer's Games despite the coronavirus threat, urging athletes to prepare, "full steam" ahead.
Still, commentators have expressed worries that the Games might be postponed or even canceled.
Seiko Hashimoto, Japan's Olympics minister, said on Tuesday that the contract to hold the Tokyo Games specifies only that the event has to be held in 2020, implying the Olympics could be held later in the year and would not have to start on July 24 as planned.
Meanwhile, South Korea's COVID-19 outbreak, concentrated in the southeastern city of Daegu, showed little sign of a slowdown.
New cases identified on Wednesday brought the nation's total number of infections to 5,621, the Korea Centers for Disease Control and Prevention said.
Earlier in the day, Daegu reported the nation's 33rd fatality from the virus, a 67-year-old woman who had no underlying illness, according to KCDC Director-General Jeong Eun-kyeong.
Seoul said it was seeking an extra budget appropriation of $9.8 billion to help fight the virus and mitigate the economic fallout, according to Yonhap News Agency.
In the epicenter of the Middle East outbreak, Iran put its armed forces on alert on Tuesday to assist health officials in battling the novel coronavirus, while a special hospital will be built for infected patients.
On Wednesday, the country reported 15 new deaths from COVID-19 and 586 additional cases, for a total of 92 dead and 2,922 infected.
Supreme Leader Ayatollah Ali Khamenei assigned all government entities, including his own office and the armed forces, the task of fully cooperating with the Health Ministry, which is at the forefront of the fight, according to Iran's PressTV.
Officials previously said they had plans for 300,000 soldiers and members of the Basij, the all-volunteer force of Iran's Revolutionary Guard, to sanitize public areas, direct traffic and trace contacts that sick people had with others. The Guard already has been spraying down streets in major Iranian cities.
A municipal official in the central Iranian province of Yazd said on Sunday that the province would set up a special hospital in the city of Yazd to treat patients confirmed to have novel coronavirus pneumonia and to help contain the deadly virus.
The hospital will cover 1,000 square meters and include an emergency ward and a warehouse for biohazard management equipment.
The government has authorized companies to increase the production of detergents, disinfectants and hygiene products, said Reza Rahmani, Iran's minister of industry, mines and trade.
Last week, Iran also offered temporary furloughs to over 54,000 prisoners, nearly a third of all prisoners held in the country, the judiciary's Mizan news agency reported.
With the collection of more data, the World Health Organization said on Tuesday that COVID-19 does not appear to be transmitted as efficiently as influenza.
Speaking at a media briefing, Director-General Tedros Adhanom Ghebreyesus said: "Evidence from China is that only 1 percent of reported COVID-19 cases do not have symptoms and most of those cases develop symptoms within two days.
"COVID-19 causes more severe disease than seasonal influenza," Tedros said, adding "while many people globally have built up immunity to seasonal flu strains, COVID-19 is a new coronavirus to which no one has immunity".
There is no vaccine and no specific treatment for the new virus. However, clinical trials of medications are now taking place, and more than 20 vaccine candidates are in development, he said.
Of the 90,000 people reported infected around the world, more than 10,000 cases were from outside China.
"As one epidemic looks like it's ending, another is becoming increasingly complex," he said. "The actions these newly affected countries take today will be the difference between a handful of cases and a larger cluster."
Contact the writers at liuxuan@chinadaily.com.cn