119 new confirmed coronavirus cases on mainland
Share - WeChat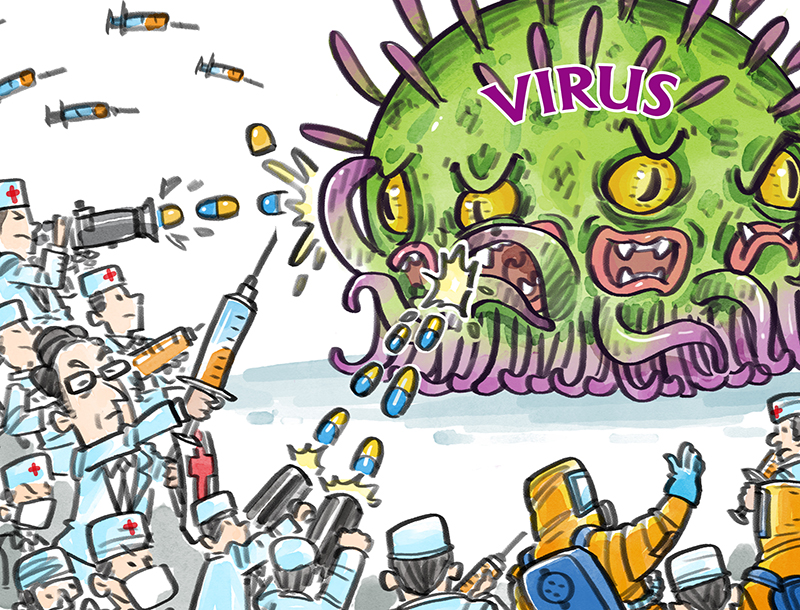 A total of 119 new confirmed cases of novel coronavirus infections and 38 new deaths were reported on Tuesday on the Chinese mainland, bringing the two numbers up to 80,270 and 2,981 respectively, the National Health Commission said Wednesday morning.
As of Tuesday midnight, there were 27,433 confirmed cases around the country. Another 143 new suspected cases were reported on the mainland, with a total of 520 still suspected of being infected with the virus.
Also on Tuesday, 2,652 people were discharged from the hospital after recovery, while the number of severe cases decreased by 390 to 6,416. A total of 49,856 people had been discharged from hospitals after recovery as of Tuesday midnight.
Health authorities on the mainland have traced 666,397 people with close contact with patients, and among them, 6,250 were discharged from medical observation Tuesday, with 36,432 others still under medical observation.
Hubei province, center of the epidemic outbreak, reported 115 new confirmed cases and 37 new deaths on Tuesday, bringing the two numbers to 67,332, and 2,871, respectively. The province also reported 340 new suspected cases. As of Tuesday, Hubei still had 25,905 confirmed cases, with 6,232 in severe condition.
The province also saw 2,389 patients discharged from hospitals after recovery on Tuesday, bringing the total number of discharged patients in the province to 38,556, according to the National health commission.
A total of 152 confirmed cases have been reported from Hong Kong, Macao and Taiwan as of Tuesday. Hong Kong reported 100 cases including two deaths, Macao reported 10 and Taiwan had 42 with one death.