Findings released on former Wuhan prisoner brought to Beijing
Share - WeChat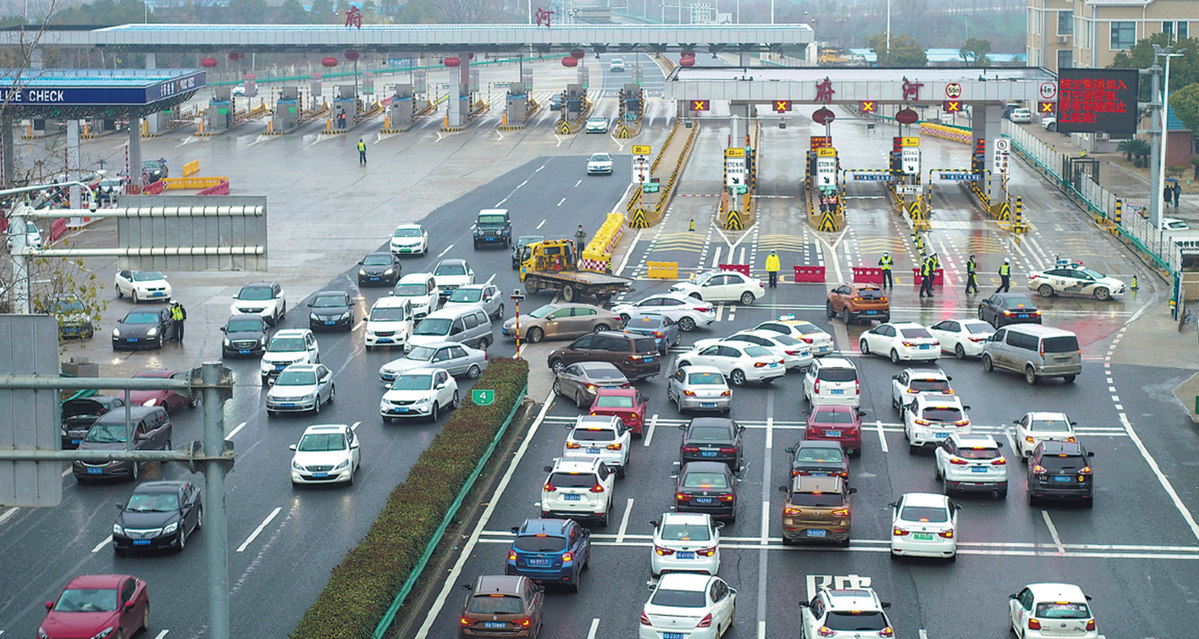 A joint inspection team investigating a high-profile case in which a released former prisoner was driven to Beijing from Wuhan in Central China's Hubei province, center of the novel coronavirus pneumonia outbreak, disclosed its findings on Monday, clarifying it was a serious incident with dereliction of duty in the local prison system.
The findings of the investigation, led by the Ministry of Justice, the country's top regulator for prisons, also said the incident generated great negative effect and brought extremely significant hidden trouble to epidemic control work in Beijing.
The investigation came after the Xinyijiayuan residential compound in Beijing's Dongcheng district reported a confirmed case on Feb 24. According to the notice issued by the community's residents' committee, a female patient surnamed Huang came to Beijing from Wuhan on Feb 22, and since Feb 18 had a fever that developed in Wuhan. She was quarantined the day she arrived in Beijing, and three of her relatives were placed under quarantine and medical observation.
The notice quickly went viral on Chinese social media, and the public questioned how a person could return to Beijing from Wuhan, which has been on lockdown since Jan 23.
In response to the questions, the joint inspection team went to Wuhan on Thursday to investigate the case.
The team said in its release on Monday that Huang's case happened in Wuhan, but the root problems lay in the Hubei provincial Justice Department and Prison Bureau.
It said justice officials and prison authorities have weak awareness on shouldering responsibility and ignored the province's requirements on epidemic prevention and control.
It denounced disordered management at the Wuhan Women's Prison, where Huang served her sentence, and also pointed out the Wuhan Police Department's loopholes in traffic control and identity check for exit-entry.
On Monday, the Discipline Inspection Commission and Supervisory Commission of Hubei also issued a statement, deciding to file cases to probe nine officials in the provincial Justice Department, including Tan Xianzhen, head of the department.
After the incident took place, Beijing established a team to investigate. Also on Monday, it issued an investigation finding with punishment for four relevant departments, including the community committee and the Beijing Center for Disease Prevention and Control.
The finding said the Qiuxian check station on Daqing-Guangzhou Highway had loopholes and decided to remove the station's deputy head from office. Several others involved in the incident were given disciplinary punishment at different levels, such as a warning or admonition.