Former coronavirus patient gets new lungs
Share - WeChat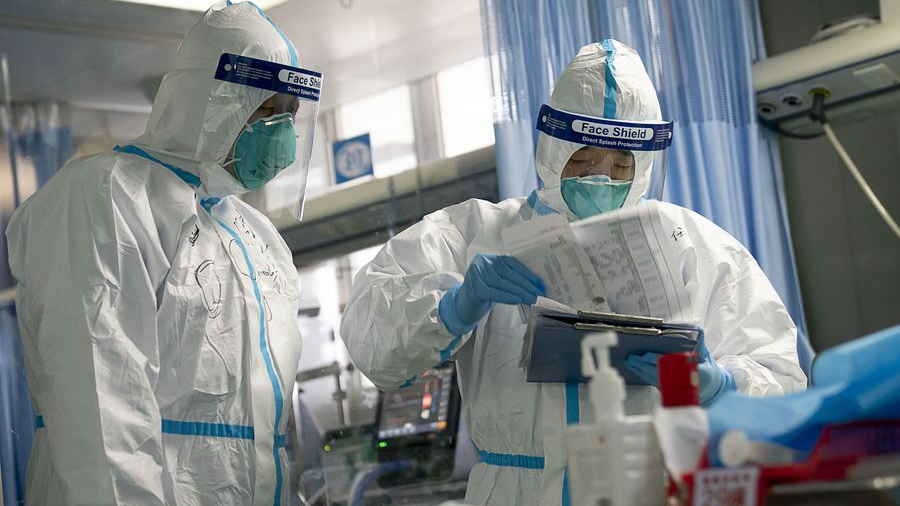 Doctors in Wuxi, Jiangsu province, performed the world's first double lung transplant for a patient once infected with the novel coronavirus on Saturday, potentially giving more hope to critically ill people suffering from lung damage after the virus clears, a top surgeon said.
Chen Jingyu, one of China's top lung transplant experts and vicepresident of Wuxi People's Hospital, posted news of the transplant on the Sina Weibo microblog on Sunday, writing that the five-hour surgery was successful.
The patient, 59, would have died from severe lung damage if he had not had the procedure, according to Chen.
He showed symptoms on Jan 23 and was diagnosed with novel coronavirus pneumonia on Jan 26.
Doctors used endotracheal intubation on Feb 7 and extracorporeal membrane oxygenation on Feb 22.The patient was transferred to Wuxi to receive further treatment on Feb 24.
Zhan Qingyuan, director of the respiration and critical illness department at China-Japan Friendship Hospital in Beijing, told a news conference held by the National Health Commission on Jan 31 that the coronavirus mainly affects lungs.
"There should be no sequelae for those patients with mild symptoms, but those with severe symptoms might have lung damage for a period of time," he said.
"Most lungs having pulmonary fibrosis can repair themselves gradually, but for a very few patients with critical symptoms, they might suffer from pulmonary fibrosis for a long time."
Even though repeated nucleic acid tests for the infection were negative, both the patient's lungs had been seriously damaged.
To save the patient, Chen and his team performed the surgery after experts from Jiangsu confirmed that a lung transplant could be performed on him.
The lungs, donated by a brain-dead patient, were transferred to Wuxi by high-speed train within seven hours.
Chen said performing such a surgery posed challenges to the medical workers both physically and psychologically.
"The team was well prepared before performing the surgery," he said. "All the surgeons and nurses wore protective suits all through the surgery, which was undertaken in a negative pressure room that could contain potential contaminants."
Chen said that in order for novel coronavirus pneumonia patients to qualify for such surgery, both their lungs must fail to work after being maintained by ventilator and ECMO, and their bilateral pulmonary respiratory failure must be irreversible.
In addition, the patients' nucleic acid tests should show negative results repeatedly, and their other organs should function normally to withstand lung transplantation.
The patient in Saturday's surgery met all those prerequisites. He woke up from the operation on Sunday, with his transplanted lungs functioning well and his vital signs stable.
"We will strictly monitor the patient's recovery and gain experience to help critically ill patients in the future," Chen said.