New COVID-19 infections continue to drop
Share - WeChat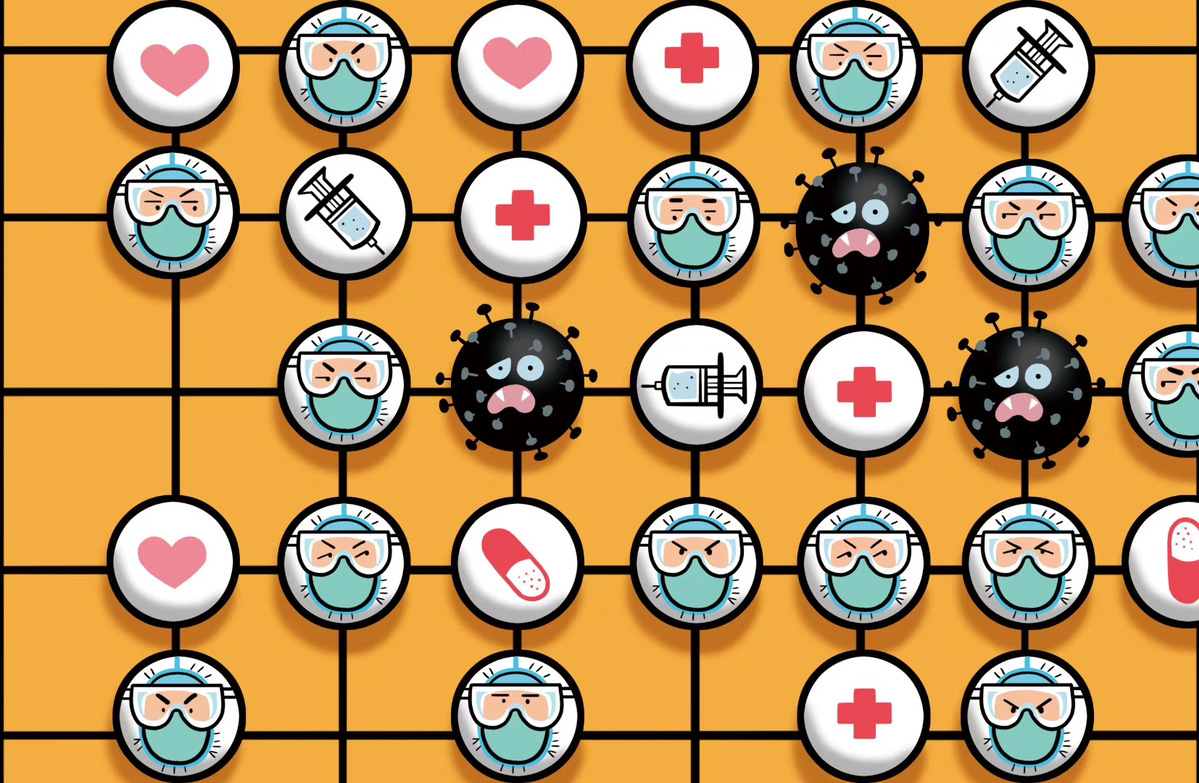 The Chinese mainland saw the daily increase of confirmed infections of COVID-19, an epidemic caused by a novel coronavirus, on Sunday more than half the previous day's.
Confirmed cases on the Chinese mainland rose by 202 on Sunday to 80,026, according to the National Health Commission. A day earlier, the Chinese mainland registered 573 additional cases.
With the latest daily increase of 42 deaths, a total of 2,912 people have died of the pathogen, according to data released by the commission on Monday morning.
The bulk of new infections were reported from Hubei, the center of the outbreak, and only six additional cases were added from elsewhere. All Sunday's fatalities occurred in the province.
The commission also said 2,837 people were discharged from hospitals on Sunday, bringing the total of recovered Chinese mainland patients up to 44,462.
With a reduction of 255 patients exhibiting serious symptoms over the course of Sunday, the number of patients under intensive care now stands at 7,110. In total, 32,652 patients are still hospitalized.
There are now 715 suspected infections on the Chinese mainland, 141 of them registered on Sunday.
Among the 663,240 people who have so far been traced for their close contact with infected patients, 46,219 are still under medical observation, it said.
In Hubei, 196 cases were counted over the course of Sunday for a total of 67,103, the commission said.
To date, 2,803 people in the province have succumbed to the virus as of Sunday at midnight and 42 of them died of it on the day, it said.
Wuhan, ground zero of the epidemic, reported most of the newly confirmed cases and fatalities.
The Hubei provincial capital registered 193 additional infections on Sunday, bringing up confirmed cases to date in the city to 49,315. With 32 further deaths, a total of 2,227 people of Wuhan's population of 11 million have died of the virus.
Among the 30,543 infected patients still hospitalized in the province, 6,872 exhibit serious symptoms.
The Hong Kong and Macao Special Administrative Regions and Taiwan province have reported a total of 148 confirmed cases as of Sunday at midnight, including two deaths in Hong Kong and one death in Taiwan, the commission noted.
Meanwhile, 56 patients in these regions have been discharged from hospitals.