Can realgar kill the novel coronavirus?
Share - WeChat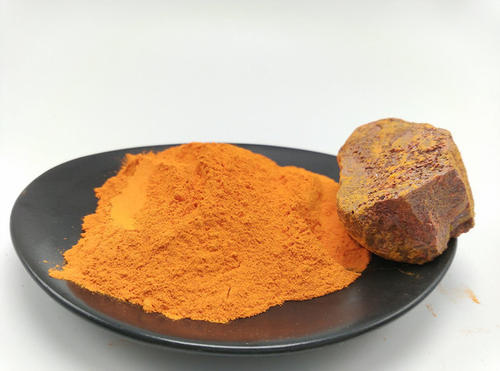 Rumor: Realgar, known in Chinese as xionghuang, can kill the novel coronavirus.
Fact:
Realgar, a traditional Chinese medicine, is a mineral comprised primarily of arsenic and sulphur. No medical studies have proved that realgar can kill the novel coronavirus.
Previous research showed that fumigating realgar in combination with three TCM herbs — aiye (mugwort leaf), baizhu (Atractylodes macrocephala) and baizhi (the root of Angelicae dahuricae) — can inhibit some bacteria, including those causing tuberculosis, diphtheria and typhoid. However, it has not been proven that the practice can kill viruses, and using only realgar has not yielded satisfactory results.
The novel coronavirus is now known to be sensitive to ultraviolet light and heat and would die within 30 minutes at a temperature of 56 C. There are some chemical disinfectants that can kill the virus on surfaces. These include bleach/chlorine-based disinfectants, ether solvents, 75 percent ethanol, peracetic acid and chloroform, according to the World Health Organization.