E-commerce outlets scrub wildlife trade from platforms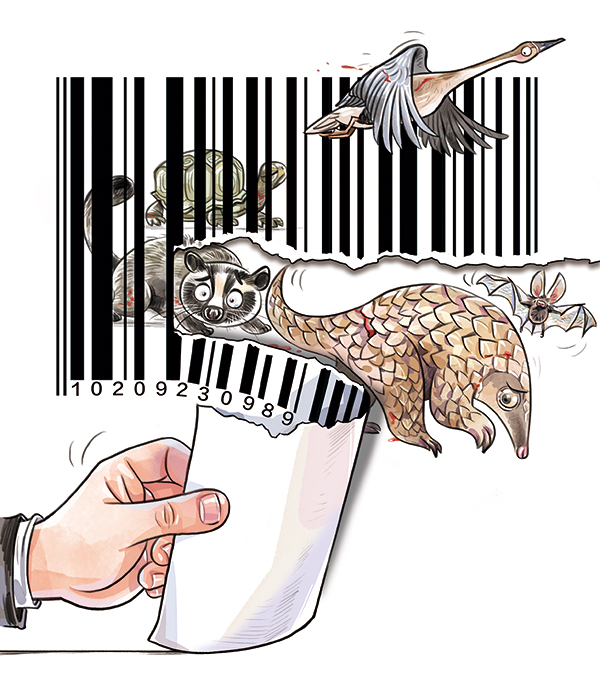 China's major e-commerce platforms have screened and removed more than 750,000 pieces of information concerning the wild animal trade, said Liang Aifu, a senior official with the State Administration for Market Regulation, on Thursday.
He said at a news conference China's market supervision departments have stepped up efforts in supervising the internet and required e-commerce platforms to remove, block and delete wildlife transaction information after the outbreak of the novel coronavirus, which is suspected to have passed to humans from wild animals.
The platforms have used a variety of methods, including detecting sensitive words and manual screening, and have removed more than 750,000 pieces of wild animal trading information and shut down 17,000 online stores.
The state administration also discovered 33,000 pieces of wildlife transaction information on e-commerce platforms through the national online transaction monitoring platform, and promptly urged those digital platforms to rectify.
In addition to online markets, the departments also inspected food ordering platforms and map software, urging them to clear any recommendation or positioning information about wild animals.
"We will further improve our monitoring methods and intensify our supervision and guidance on e-commerce platforms," he said.