23 recover from virus after TCM treatments
Share - WeChat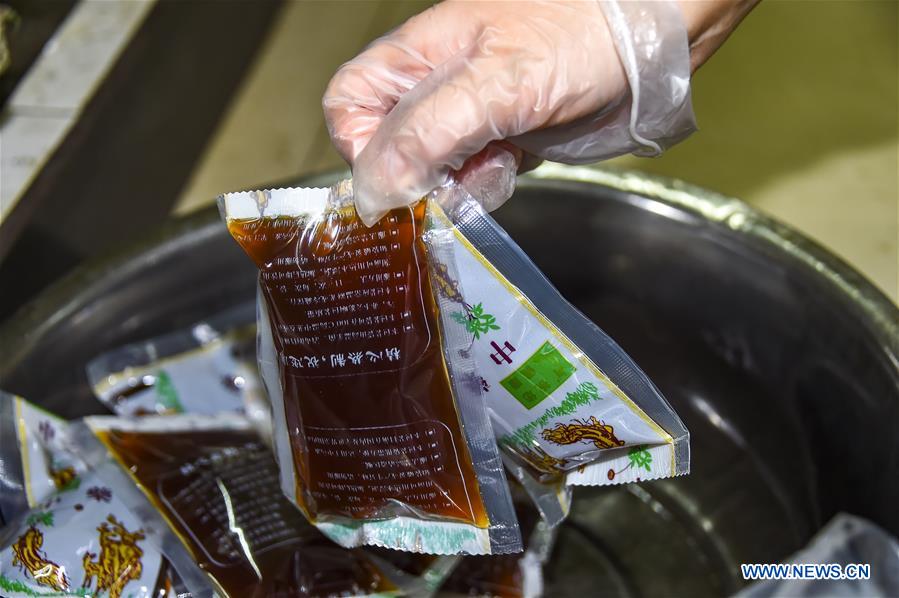 The first group of 23 patients have recovered from novel coronavirus pneumonia and were released on Wednesday morning from Jiangxia makeshift hospital, the first medical institution entirely managed by traditional Chinese medicine doctors.
Since it began operation on Feb 14, the makeshift hospital has received 398 patients, with none degrading to serious condition, according to the hospital.
"The patients' feedback has been very positive in our hospital. I believe Chinese wisdom will play a greater role and help us achieve final victory," said Liu Qingquan, president of the hospital and head of the Beijing Hospital of Traditional Chinese Medicine affiliated with Capital Medical University.
Hu Yuzhen, 52, one of the recovered patients, was very resistant to TCM treatment at first and strongly requested to be transferred to another hospital.
"I feel a little embarrassed now, since I knew nothing about TCM before," Hu said. "After four days' treatment, I recovered quickly and could even do some exercise. I've asked doctors to give me some TCM advice after returning home. It is really amazing."
Hu's attending physician, Zhu Ying, vice-president of the First Hospital of Hunan University of Chinese Medicine, said she managed to relieve the patients' anxieties through massage and let them do baduanjin, a traditional Chinese fitness activity.
"All these TCM methods largely improve patients' immunity system and help defeat the virus. We are confident that all patients will be cured in the next month," said Zhu, whose team has cured 14 patients so far.
Official data showed that as of Feb 21, 3,200 trained TCM medical workers have participated in treating virus patients in Hubei, and TCM has been used to treat 60,107 infected patients, or 85.2 percent of the total infections nationwide, as of Feb 17.
Liu Jianyu and Han Yingchun contributed to this story.
wuyong@chinadaily.com.cn