Discharged patients testing positive once again; expert reassures public
Share - WeChat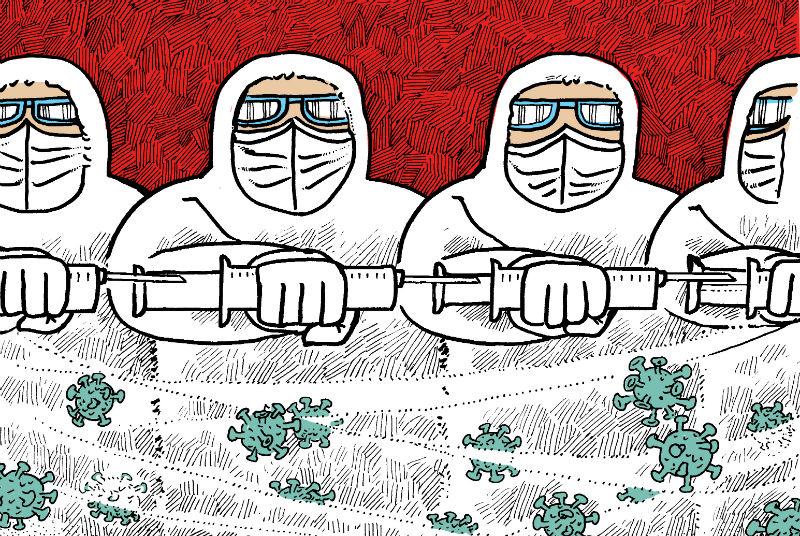 About 14 percent of the cured novel coronavirus patients in Guangdong province tested positive for the virus again after they were discharged from the hospital and were put under medical observation at designated places.
Song Tie, deputy director of Guangdong Provincial Center of Disease Control and Prevention, made the remarks at a news conference in Guangzhou on Tuesday.
A total of 841 of the 1,347 confirmed novel coronavirus patients had been cured and discharged from hospitals in Guangdong by Tuesday.
Generally after a person is infected by a virus, that person's body will create antibodies that prevent the virus in that person from being contagious.
Young patients with mild conditions may form antibodies in as little as two weeks. Even if they test positive, the risk of being contagious is low, Song said.
However, in some elderly patients, it takes longer to form antibodies, he said. He added that these patients continue to discharge virulence and may be contagious.
Cases of cured patients testing positive again are attributable to the condition of their disease and their physical quality, which could lead to incomplete healing of lung inflammation, Song said.
Inflamed lungs take a relatively long time to fully recover-possibly two to three months, he said.
The Guangdong provincial authority issued a notice on Feb 19 calling for improved follow-up on discharged novel coronavirus patients, who are required to stay under medical observation for 14 days after they leave the hospital.
After 14 days, if a person is found to have antibodies and tests negative, he or she can return to society, Song said.
"Novel coronavirus pneumonia is a new transmissible disease. We continue to learn about it during treatment and control of the disease and issue new treatment and control plans" accordingly, he said.
"Please be assured that our patients will come out healthy and that we are able to protect the public, the patients' families and people who have close contact with them," he said.
Research in this regard is being conducted by Song's center and a research team led by Zhong Nanshan, a prominent expert in respiratory diseases and one of the leading specialists tackling the outbreak.
Meanwhile, Guangzhou, capital of Guangdong, reported 13 cases of discharged patients testing positive again while 104 people with close contact with them tested negative.
Discharged patients, which totaled 185 in Guangzhou by Monday, were asked to be isolated at home initially but were later required to be isolated at designated hospitals until both throat and anal swab samples test negative, said Li Yueping, director of the intensive care unit of the infectious disease center of the Guangzhou Eighth People's Hospital.
The discharged patients who tested positive again showed no symptoms. They may have the virus in stools, but whether the virus is alive there cannot be technically determined at the moment, which means strict measures for controlling the virus remain necessary, Li said.