Will hormone therapy leave novel coronavirus patients disabled?
Share - WeChat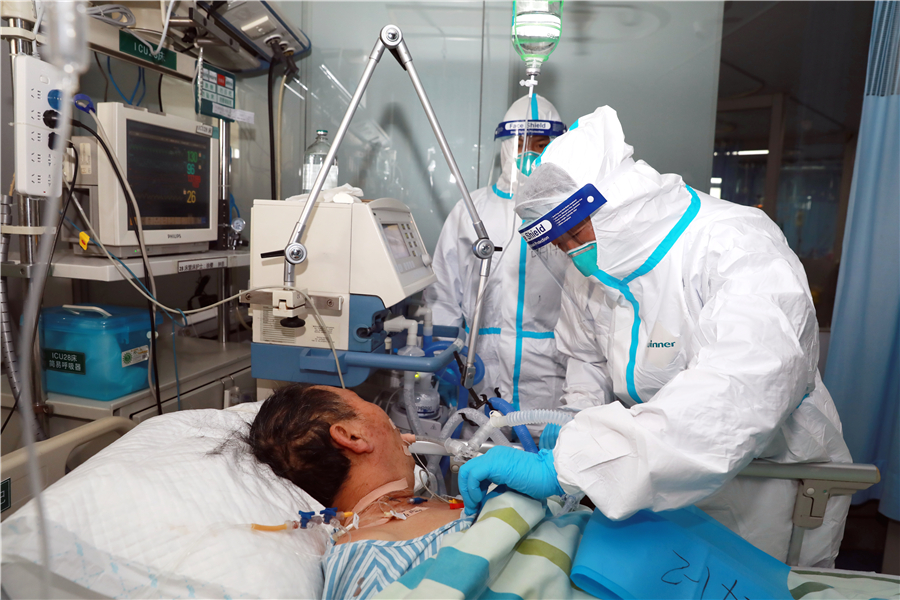 Rumor: Hormone treatments used on patients will cause severe side-effects, even leaving them disabled.
Fact:
The rumor arose mainly because during the 2003 SARS epidemic, a large number of patients received injections of glucocorticoids - hormones that inhibit inflammation - to treat the disease.
Despite the immediate curative effects, the therapy left many patients who survived the disease struggling with physical problems, such as femoral head necrosis, a skeletal disease that corrodes hipbones beyond repair, in the following years.
Zhao Jianping, a respiratory expert at Wuhan Union Hospital, said in a previous report that Chinese medical experts had reached consensus on less use of hormones when treating novel coronavirus patients.
"Due to a lack of knowledge, the amount of hormones used on SARS patients was quite heavy for a prolonged period. Now, we have agreed to avoid using excessive amounts of hormones," he was quoted as saying.
According to the latest version of the guideline on diagnosis and treatment of novel coronavirus pneumonia released by the National Health Commission, doctors should be quite careful and cautious in the application of glucocorticoids to patients infected with the virus.
For severe cases and critically ill patients, a limited amount of glucocorticoids can be used in a short period (3-5 days) based on the patient's condition, according to the guideline.
So, will the recovered patients suffer from side-effects?
Wang Fusheng, an academician at the Chinese Academy of Sciences, said even for severe patients, if they receive timely treatments, there will be few chronic side-effects.
So far there is no effective medication for the virus, and a person's own immune system plays a critical role in fighting against the virus, said Zhou Xin, a respiratory expert with Shanghai General Hospital.
What medical workers can do is to support the immune system and maintain the body's normal functions through the use of life-support equipment, such as ventilators, thus buying time for the body to regain strength and fight off the disease, he said.