Virus fighters given appetizing gifts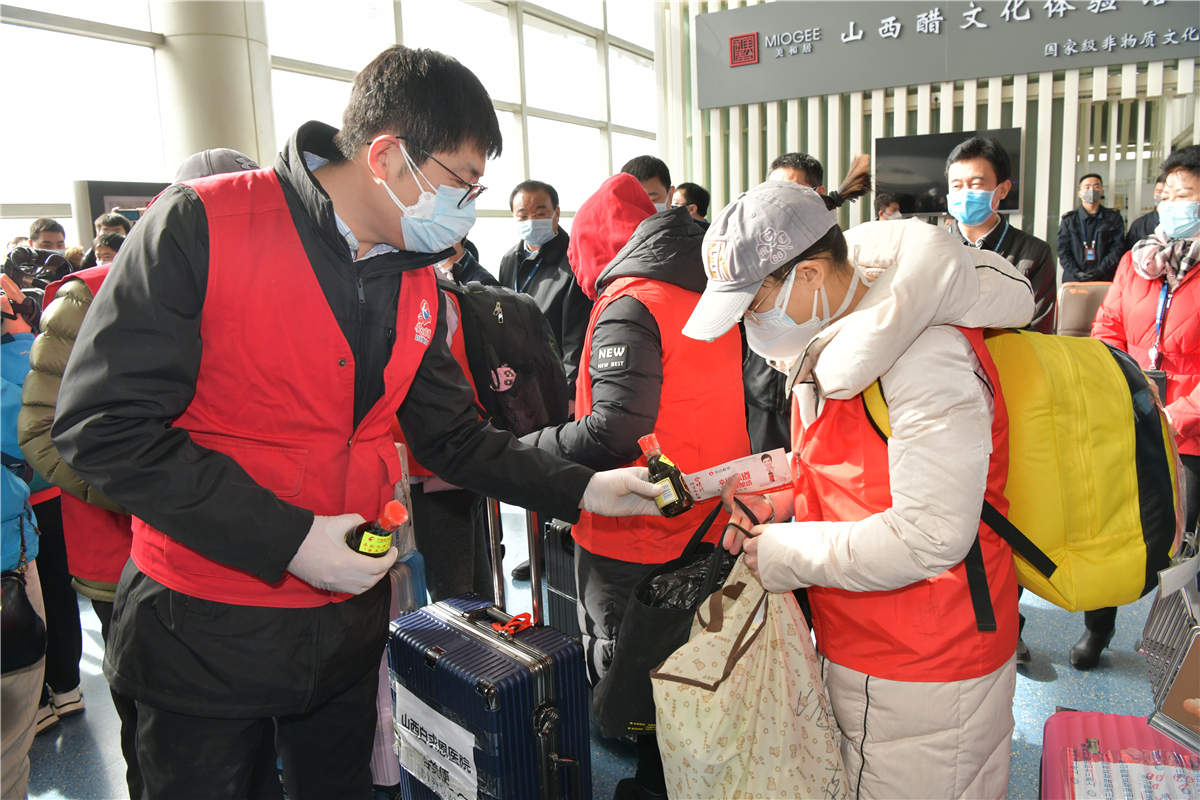 Since the outbreak of novel coronavirus pneumonia, medics fighting on the frontline have received tremendous praise from the nation for their great dedication in the battle.
Recently in Taiyuan, capital of North China's Shanxi province, a group of volunteers gave bottles of vinegar to each medic leaving for Central China's Hubei province, the epicenter, before they boarding their plane.
One medic was deeply moved by this appetizing gift and said this warm-hearted present is what they really needed because their meals are dull without flavoring.
Shanxi is a well-known production base for vinegar.