Vaccine clinical trial may start in late April
Share - WeChat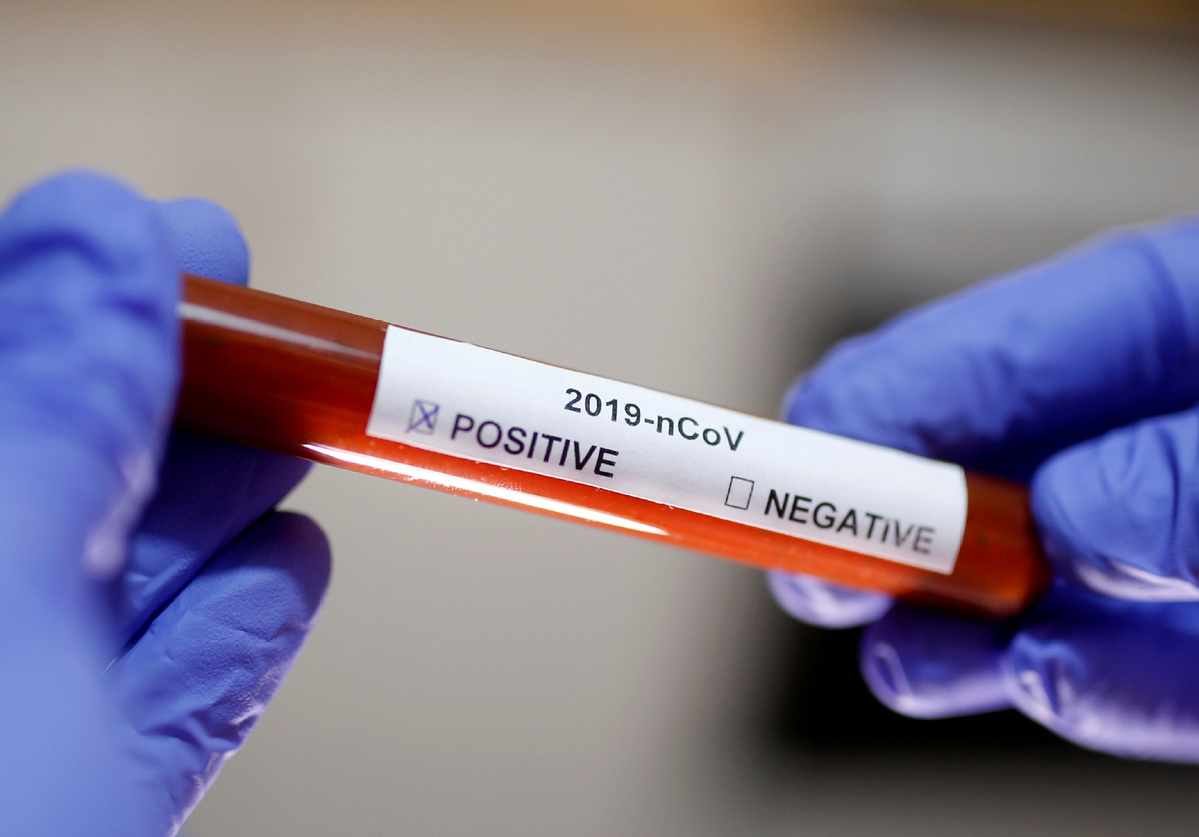 Candidate vaccines against the novel coronavirus are to begin clinical trials as early as late April or May, and the use of transfusions of plasma from recovered patients to treat critically ill patients is safe, effective and can be scaled up in the future, officials said on Friday.
Xu Nanping, vice-minister for science and technology, said in a news conference that Chinese scientists are researching multiple types of vaccines simultaneously, and vaccine development in China is on par with rest of the world.
Xu forecast that the earliest vaccine would apply for clinical trials in late April. "The Chinese scientific community has placed the life, safety and health of the public as its number one priority, and has been working tirelessly to keep producing effective scientific results to help the nation and its people," he said.
Zeng Yixin, deputy director of the National Health Commission, said Chinese scientists are currently testing five kinds of vaccines: inactivated vaccine, recombinant vaccine, live vector vaccine, nucleic acid-based vaccine and live attenuated vaccine.
Some vaccines have entered animal trials, he said. "If vaccine development is compared to building a house, we now can say we have laid the foundation and the building is starting to emerge from the ground."
"Right now we are building each floor as quickly as possible," Zeng said, agreeing with Xu's estimates for the first trials. If necessary, scientists can apply for emergency approval that puts vaccines still being tested into emergency use by the public, he added.
"China's vaccine development capability has seen substantial growth in recent years, and scientists are speeding up the process to ensure the vaccine is safe and available soon," he said.
Chen Shifei, deputy director of the National Medical Products Administration, said they have established a special team of experts to evaluate and approve drugs and vaccines for the novel coronavirus.
"We have attached great importance to quality control and protecting the rights of the patients participating in clinical trials," he said.
In the latest treatment and diagnosis guideline published by the National Health Commission, plasma transfusions were listed as a safe and effective treatment for severe and critically ill patients infected with the novel coronavirus.
There were still more than 11,600 patients in critical condition on the Chinese mainland as of Thursday. Therefore, China will roll out steps to encourage recovered patients to donate their blood plasma to help those in need, according to a statement released by the leading group of the Communist Party of China Central Committee against the epidemic on Thursday.
As of Thursday, Xu said more than 100 people had donated plasma, which could help over 200 patients. A mission consisting of 20 plasma collecting teams have been dispatched to 11 provinces, and local health authorities were also mobilized to support the effort.
In terms of plasma collection, Xu said the procedure is safe and protected by regulations. "We now have the conditions to expand the use of convalescent plasma transfusion to help critical patients."