Wuhan continues enhancing testing, medical capacity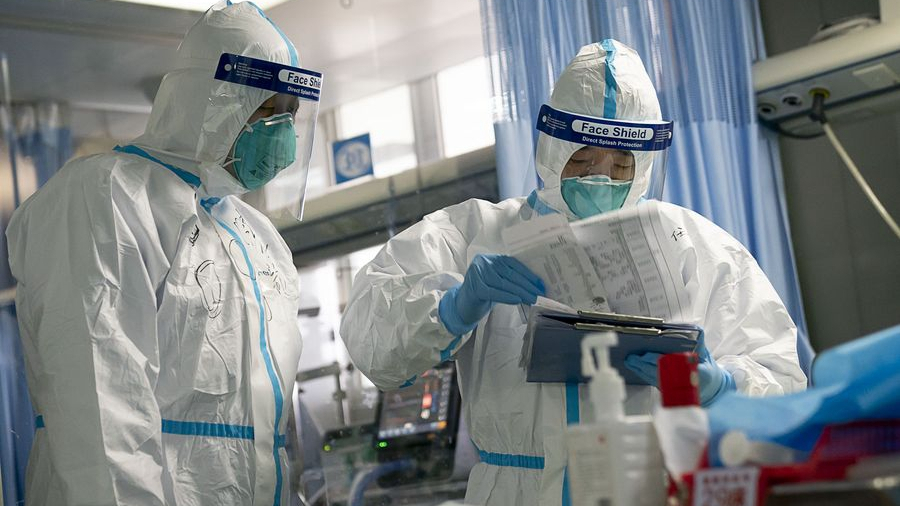 With enhanced capability of 20,000 nucleic acid tests a day, Hubei provincial capital Wuhan, the ground zero for the novel coronavirus outbreak, will be able to confirm whether high-risk people are infected the same day they are reported, said Hu Yabo, the city's executive deputy mayor.
A total of 38,826 people have been tested in the past three days and the city is expected to finish testing work for all high-risk people that have been registered on Friday.
He said the city has enhanced medical facilities in designated isolation locations, as well as cabin hospitals to minimize the proportion of infected patients who develop from mild symptoms into critical condition.
As required by the central work group guiding novel coronavirus epidemic control in Hubei province, the city should increase the number of beds in designated hospitals to treat infected patients and makeshift hospitals to 30,000 by Tuesday.
Hu said currently the designated hospitals and makeshift hospitals in the city could guarantee a daily increase of 3,000 beds. At the same time, there are 30,000 beds in locations for quarantine and medical observation. All these could "meet the demand for treatment and isolation" in the city, he said.
"Previously, some patients were not hospitalized in a timely manner. Currently, the problem has been addressed," he added.
As of Thursday, 255 medical teams with a total of 32,572 medical workers have arrived in Wuhan, he said.
He said, at present, 61,638 people that have had close contact with infected patients have been registered in Wuhan. Among them, 23,990 of them are still under medical observation.
Despite the difficulties in locking down all 7,148 residential communities in Wuhan, more than half of which are open communities without gates and walls, the city has made it possible thanks to the concerted efforts of different government bodies, he noted.
With the help of big data technology, "the location and tracing of close contacts will be more accurate and timely", he said, which will help greatly in preventing the epidemic's spread.
In spite of these positive changes, he added that "the situation in the city remains grim".