Two recovered patients have relapsed?
Share - WeChat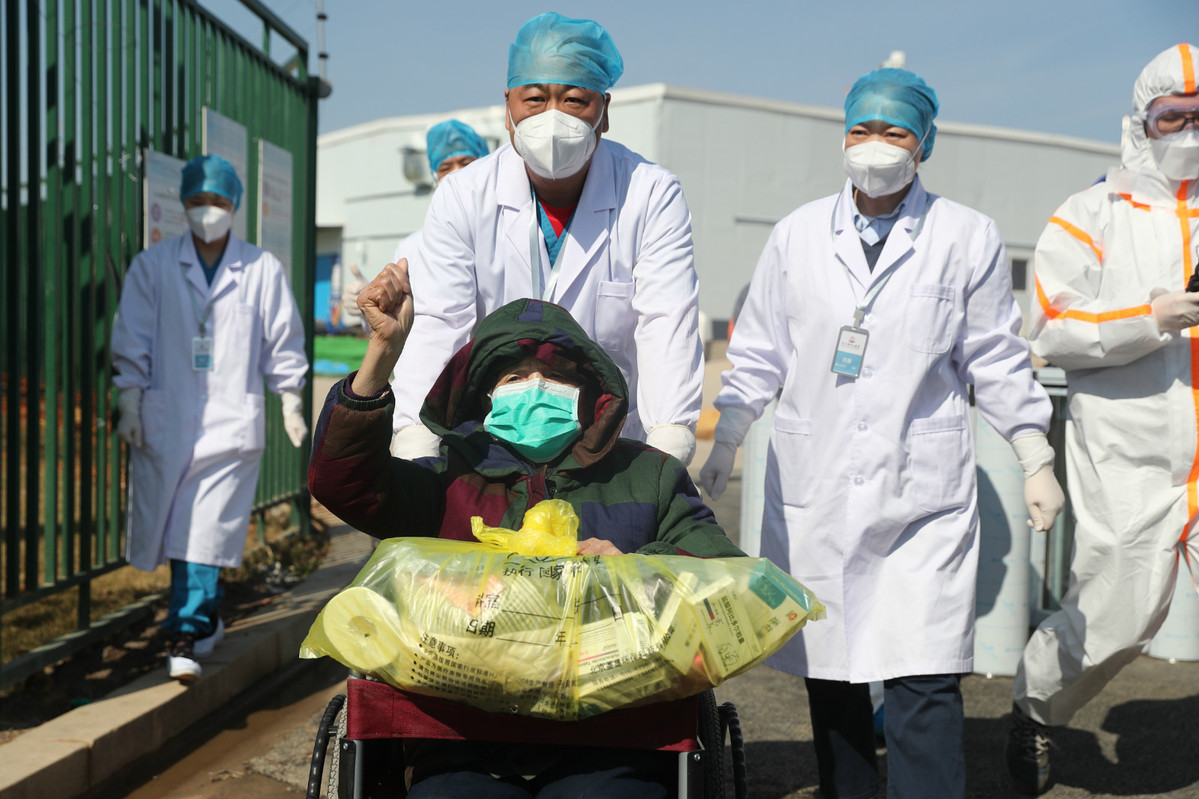 Rumor: Two recovered patients of novel coronavirus pneumonia in a Wuhan residential community have relapsed.
Fact:
Inappropriate wording in an epidemic notice released in a residential community in Wuhan misled people to believe two cured patients of the novel coronavirus pneumonia have relapsed, causing unexpected panic.
According to the notice released by the Dahua residential community in Hongshan street on Thursday, "There are two newly confirmed cases and one suspected case today, all patients who have recovered from the disease."
This caused panic among people, as many believe it is proof of a possible relapse of the contagious disease.
In response, the community management committee released an announcement on Thursday stating it was a misunderstanding caused by wrong usage of words by the community employee in charge of updating the epidemic situation.
It said the "two newly confirmed cases" mentioned in the notice are recovered NCP patients who have been discharged from hospital and are staying at home under quarantine, and the "one suspected case" is a patient who has seen improved conditions and has tested negative for the novel coronavirus two consecutive times.
It said due to a change in the statistical method of counting, the employee in question included in the daily update the three cases, which were not calculated previously, "to make the statistics more complete".
The committee apologized for the negative impact the mistake had caused.
According to experts, cured NCP patients are advised to stay home for a 14-day isolation period after getting discharged from the hospital in case of a relapse.
According to media reports, a recovered NCP patient in Chengdu, Sichuan province was found to have relapsed on Feb 19. The person saw a positive test for the virus during the 10th day of home isolation after recovering from the disease. The news has been confirmed by the province's health authority.