Wildlife unexpected outbreak casualty
Share - WeChat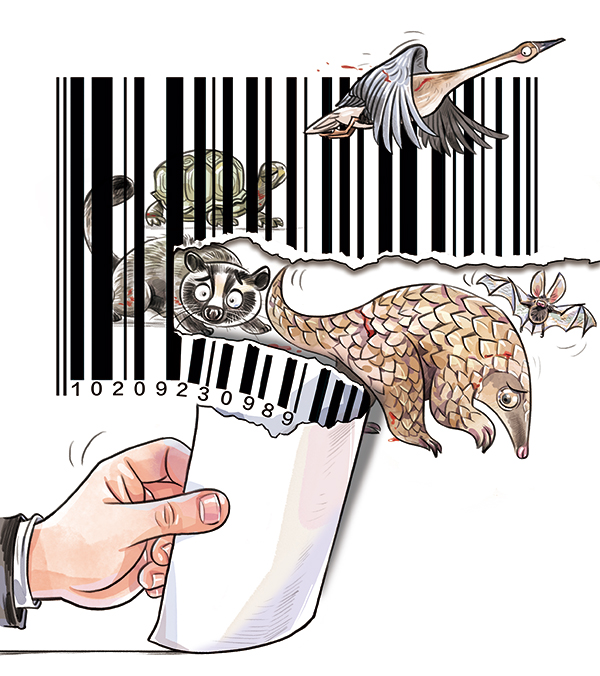 The Chongqing Forestry Bureau has reported cases of abnormal deaths of wild animals caused by misuse of disinfectants in the bid to curb the COVID-19 epidemic.
Southwest China's Chongqing municipality strengthened anti-epidemic resources and disease monitoring of wildlife since the outbreak of the contagion, deploying more than 200 full-time supervisors and 5,300 forest rangers to monitor wildlife daily in areas such as forests, nature reserves, farms, zoos, produce markets and along highways, and deal with abnormal situations in a timely manner.
According to Xinhua News Agency, so far, 135 wild animals from 17 species have been found dead during inspections, including wild boars, weasels, blackbirds and other bird species.
Through sampling and testing conducted by animal quarantine agencies and Chongqing's animal disease prevention and control center -- and based on field investigations -- experts determined that some of the wild animals were poisoned by the spraying of disinfectants, rather than from COVID-19 itself, or other contagions such as bird flu or Newcastle disease.
Relevant departments have carried out deep burials and other safe disposals of the remains, and disinfected the sites.
The forestry bureau reported the abnormal deaths of wild animals to the leading group of Chongqing's epidemic prevention and control department, and recommended the scientific and rational use of disinfection methods along highways and in rural areas to avoid harm to residents, animals and agricultural products.