Majority of novel coronavirus patients nationwide receive TCM treatments
Share - WeChat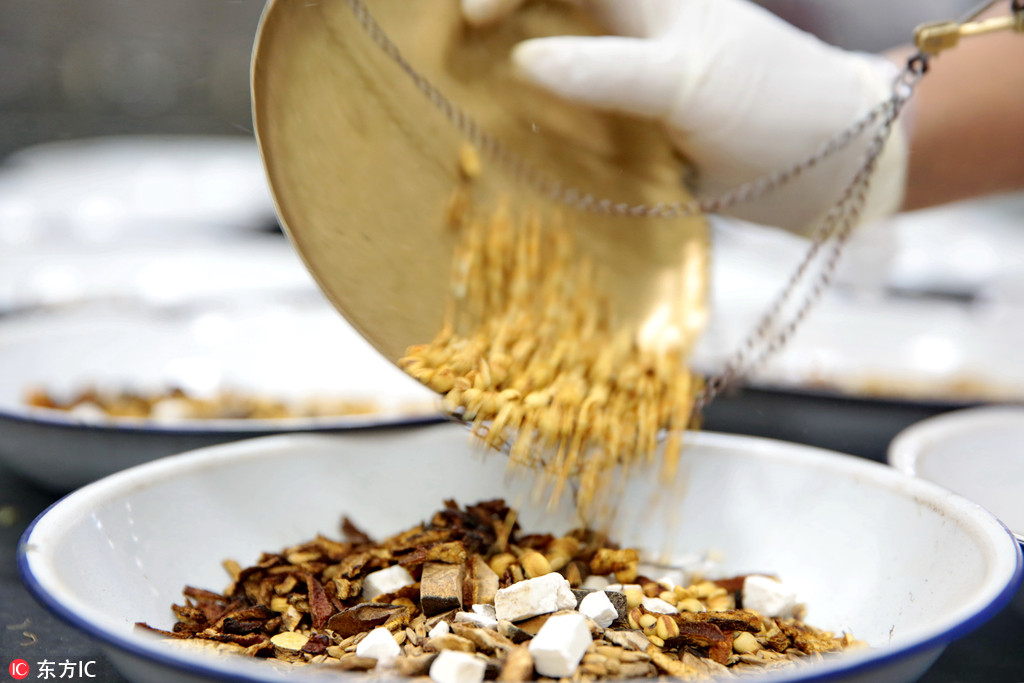 More than 85 percent of novel coronavirus pneumonia patients nationwide have received Traditional Chinese Medicine as a means of treatment, the National Administration of Traditional Chinese Medicine said on Monday.
TCM has been applied to 60,107 infected patients, or 85.2 percent, of total infections, as of recently, according to Jiang Jian, chief of the top TCM authority's medical administration and supervision department. As of late Sunday, the number of confirmed cases on the Chinese mainland rose to 70,548.
Outside Hubei province, about 87 percent of patients taking TCM medications have either recovered and been discharged from hospitals or exhibited improvements in their condition, Jiang said.
TCM has appeared to play a relatively smaller role in Hubei, as Wang Hesheng, head of Hubei Provincial Health Commission, said on Saturday that more than half of confirmed cases in the region have used TCM remedies.
Jiang added that over 3,100 medical workers specializing in TCM from 28 provincial-level regions across China have arrived in Hubei to boost the regions' medical care capabilities, and four batches of national-level TCM teams comprising 588 people are now stationed in four medical institutions in Hubei, including the newly-built Leishenshan hospital and a makeshift treatment center in Wuhan's Jiangxia district.
TCM scientists also are racing to search for effective TCM drugs and prepare for relevant clinical trials, according to Li Yu, chief of the administration's Science and Technology Department.
One herbal concoction, known as Qingfei Paidu Soup, which mixes ephedra and licorice root among other ingredients, has emerged as a promising candidate, Li said.
"We are now closely observing 701 patients that are taking the concoction in 10 provincial-level regions," Li said. "Among them, 130 cases have been discharged from hospital, symptoms of 51 cases have abated, and 268 cases have shown improvements."
"Available data has pointed to bright prospects in deploying TCM to treat novel coronavirus pneumonia and boosted our confidence in winning the battle against the disease," he added.