Several Hubei districts, counties activate war footing to contain virus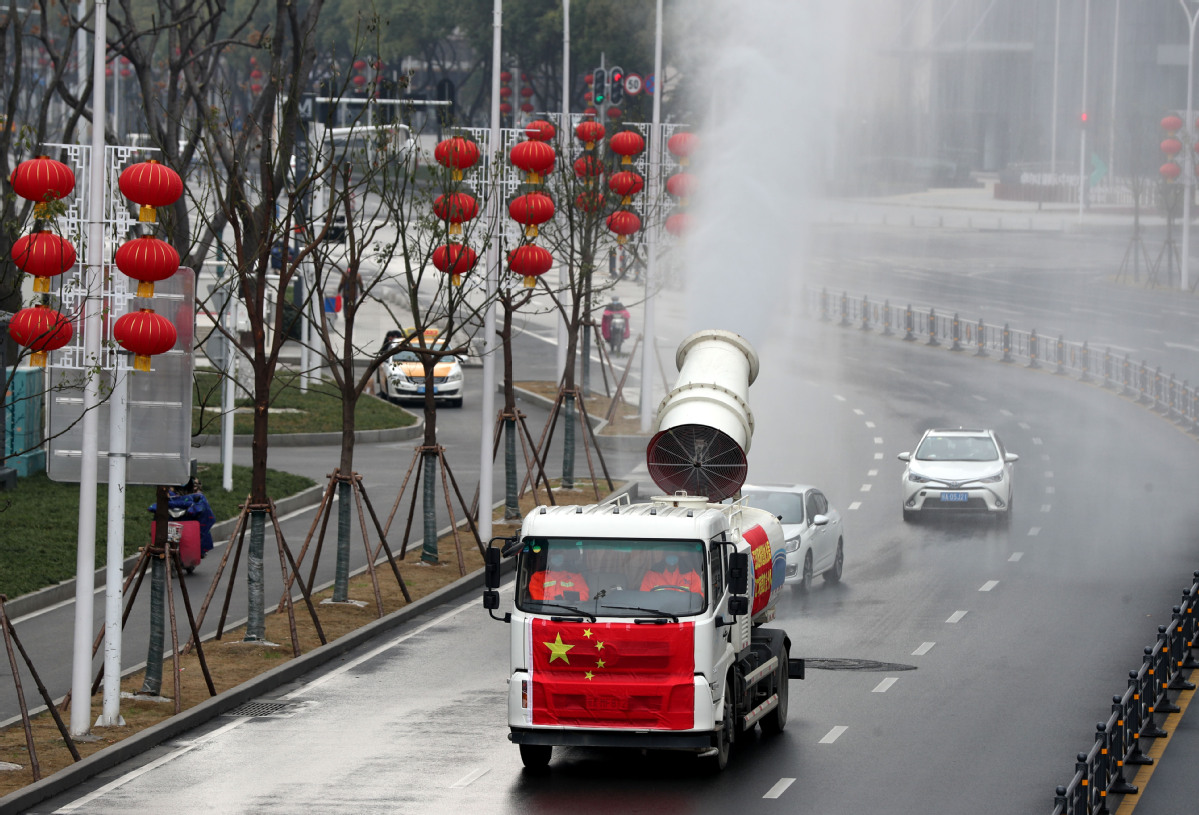 Several districts and counties in the epicenter of Hubei province have activated war footing as a major effort to effectively contain the spread of the novel coronavirus pneumonia.
The government escalated management measures because the current actions taken can't thoroughly check all infected or suspected cases, while some residents have relaxed their vigilance, increasing the difficulty of controlling the epidemic, according to Xiakedao, a social media site run by People's Daily.
Early on, Zhangwan district in the province's Shiyan city announced on its official WeChat account that the district will implement close management since midnight of Wednesday, making it the nation's first district executing war footing.
Residents in the district, except for those responsible for supplying products for basic living, are not allowed to get in or out of their homes under the management.
The province's Dawu and Yunmeng counties in Xiaogan city then activated war footing on Thursday.
Also, the city-level governments of Xiaogan and Huanggang escalated epidemic control and prevention measures since Thursday after the central government ordered them to take the same actions as Wuhan in lockdown.
Xiao Xu, deputy director of Zhangwan district's prevention headquarters, said in a letter to the residents that the escalated measures aim to better control the expansion of the epidemic.
"Though our grassroot cadres tried their best, we still can't get all the information of the patients and people who were in close contact with them. We are worried that there are still numbers of people that we can't identify or know who they are, where they are and where they went before."
Residents' relaxation toward preventing the coronavirus is also the reason for the government to take strict management measures.
Xiao Xu, the prevention headquarters' deputy director of Zhangwan district, said that activating the war footing is to draw the public's attention and arouse vigilance among the residents.
Wu Haitao, mayor of Xiaogan city, criticized at a video conference how the flow of population saw an increase in the city's main district amid the epidemic despite strict management rules. "People are still walking their dogs and young couples are dating outside."
On Wednesday, Chen Yixin, deputy head of a central government group to guide the epidemic prevention and control work in Hubei province, said at a conference that the battle against the coronavirus is in stalemate at the time. He said that the coronavirus is still in the epidemic period in the province (except for Wuhan), while some places are suffering outbreaks.