Saving lives with love: A look at front line medical couples
Share - WeChat Take a look at front line medical couples, who are fighting the battle against the novel coronavirus pneumonia in Jinyintan Hospital, Wuhan, Hubei province.
Happy Valentine's Day to you all!
1. Huang Hanping and Zhang Li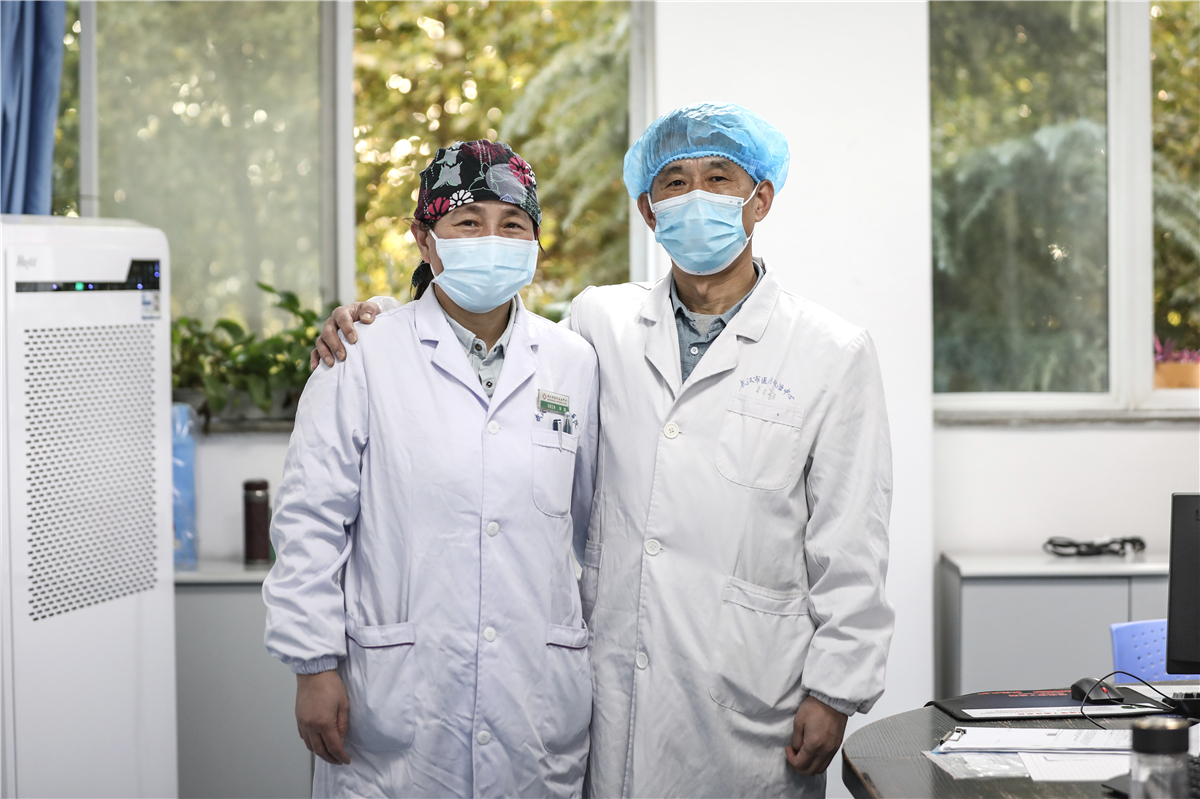 The two were school fellows when they studied at the School of Medicine of Wuhan University. They met during the May Day holiday in 1988, then got married after graduation and work together. The pair gets along with each other just like when they were young. They also fought against SARS in 2003 in Wuhan.
In normal days, they take charges in their respective departments. After the novel coronavirus outbreak, they have worked together side-by-side. They write each other's names on their protective suits.
They said they have two daughters who have married, and that "We have nothing to worry about in facing the outbreak."
They hope to go back to their university to admire cherry blossoms after the outbreak ends.