Saving lives with love: A look at front line medical couples
Share - WeChat 2. Yang Zhifeng and Zhou Xia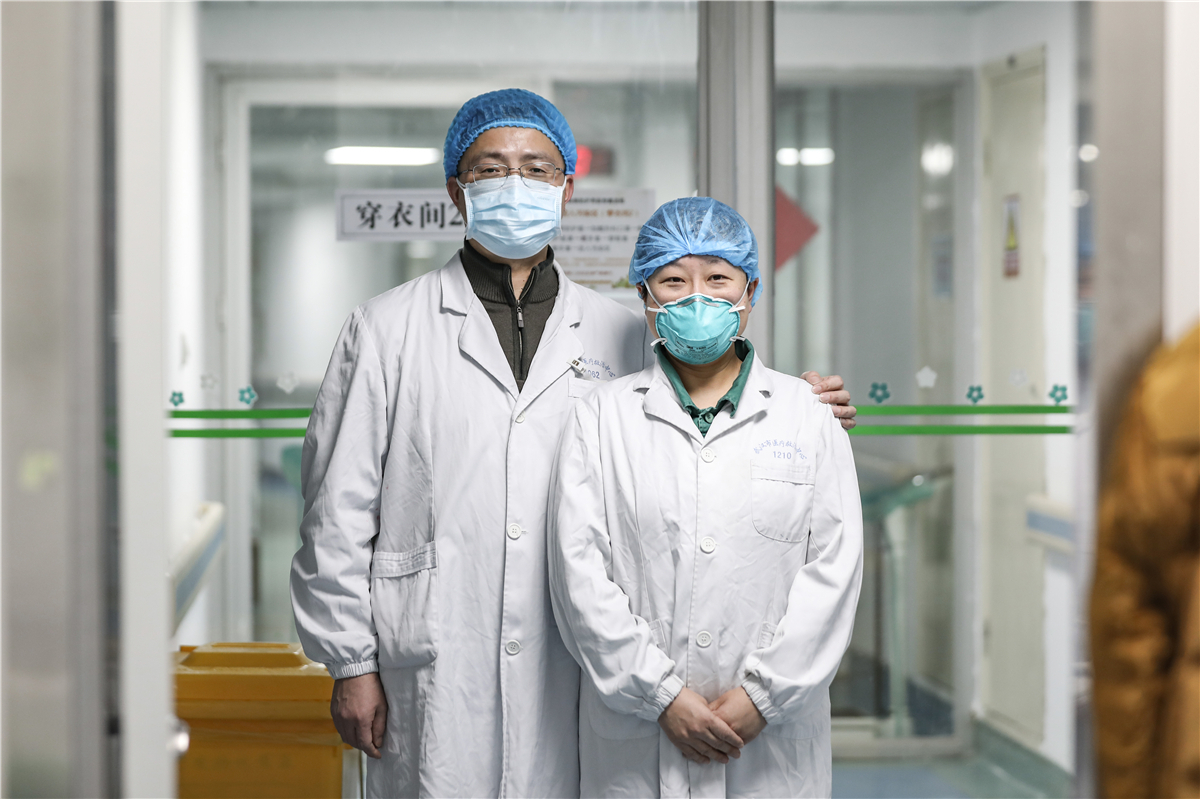 Zhou Xia, 42, deputy director of South Building No 3, and Yang Zhifeng, 42, doctor at the No 3 general ward area, were recruited together in 2001 by Wuhan Jinyintan Hospital, and married each other in 2003.
After the outbreak of novel coronavirus, both have worked on the front lines at the hospital and have little time to take care of their families, even Yang, who has a mother suffering from gout.
The two buildings where they work are nearby, but the couple has little opportunity to see each other. They had to organize shifts to go back home to take care of their families, and take photos to comfort the one at the hospital.
They hope the outbreak of novel coronavirus can end as soon as possible with their efforts, and the work and lives of the people can go back to normal. They hope to bring their two children to walk around the campus of the Peking University and Tsinghua University in Beijing after the end of the outbreak.