Guangdong issues guidelines on toilet hygiene to prevent infection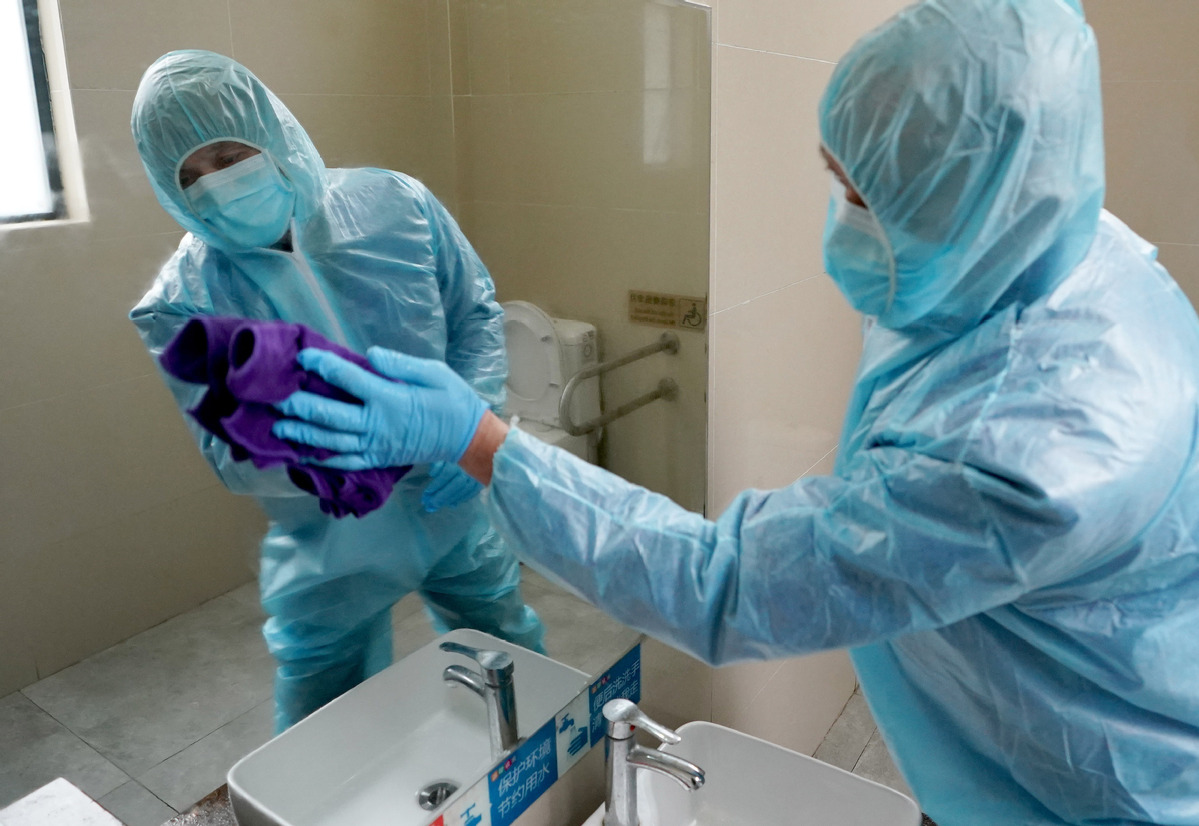 The Guangdong health commission has issued new toilet hygiene guidelines for the prevention of novel coronavirus infections after the discovery of the virus in a patient's stool sample in the province.
Apart from daily hygienic work, the guidelines advise restrooms be ventilated at least twice a day and at least half an hour each time, and that surfaces of things in the room be cleaned and sterilized, said Zhou Zixiao, deputy director of the commission, at a press conference in Guangzhou on Friday.
The cover should be closed when the toilet is flushed, and used toilet paper should be flushed instead of being put into a bin.
The pipes of the toilet should not be blocked or have leaks.
Hands should be washed immediately after contact with fecal matter, the guidelines stressed.