Leading the fight
Share - WeChat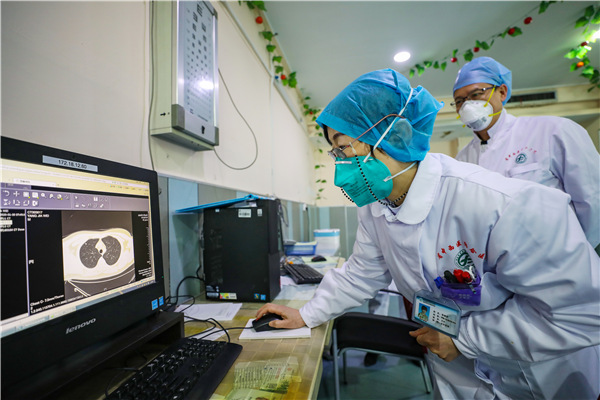 Zhang Jixian, a doctor on the front line of the battle to contain the epidemic, was among the first to identify the symptoms of the novel coronavirus in Wuhan and alert the authorities to its potency.
On Dec 26, 2019, 54-year-old Zhang Jixian, director of the Department of Respiratory and Critical Care Medicine of Hubei Provincial Hospital of Integrated Chinese& Western Medicine, received an elderly couple. Both of them had a high fever and coughed, looking like they had been hit by a normal case of the flu. However, when she checked the CT scans of their lungs, she found something unusual.
Normally, pneumonia causes a pathological change to one of the lungs, but the scans showed that the two elderly people each had ground-glass opacity in both, which was something Zhang had never seen before.
Examinations ruled out common viruses such as influenza A and B, mycoplasma, chlamydia, and adenovirus. Zhang's thoughts turned to SARS, or severe acute respiratory syndrome, that she fought 17 years ago. At that time, her daily work was to investigate suspicious cases in the hospitals of Wuhan's Jianghan district. But, the symptoms displayed by these two new patients were different from those of SARS.
Highly alert to the situation, she asked if the couple had other family members. Their son came. Although he appeared healthy, CT scans of his lungs also showed ground glass opacity.
Most Popular