Medical staff in Wuhan works 24/7
Share - WeChat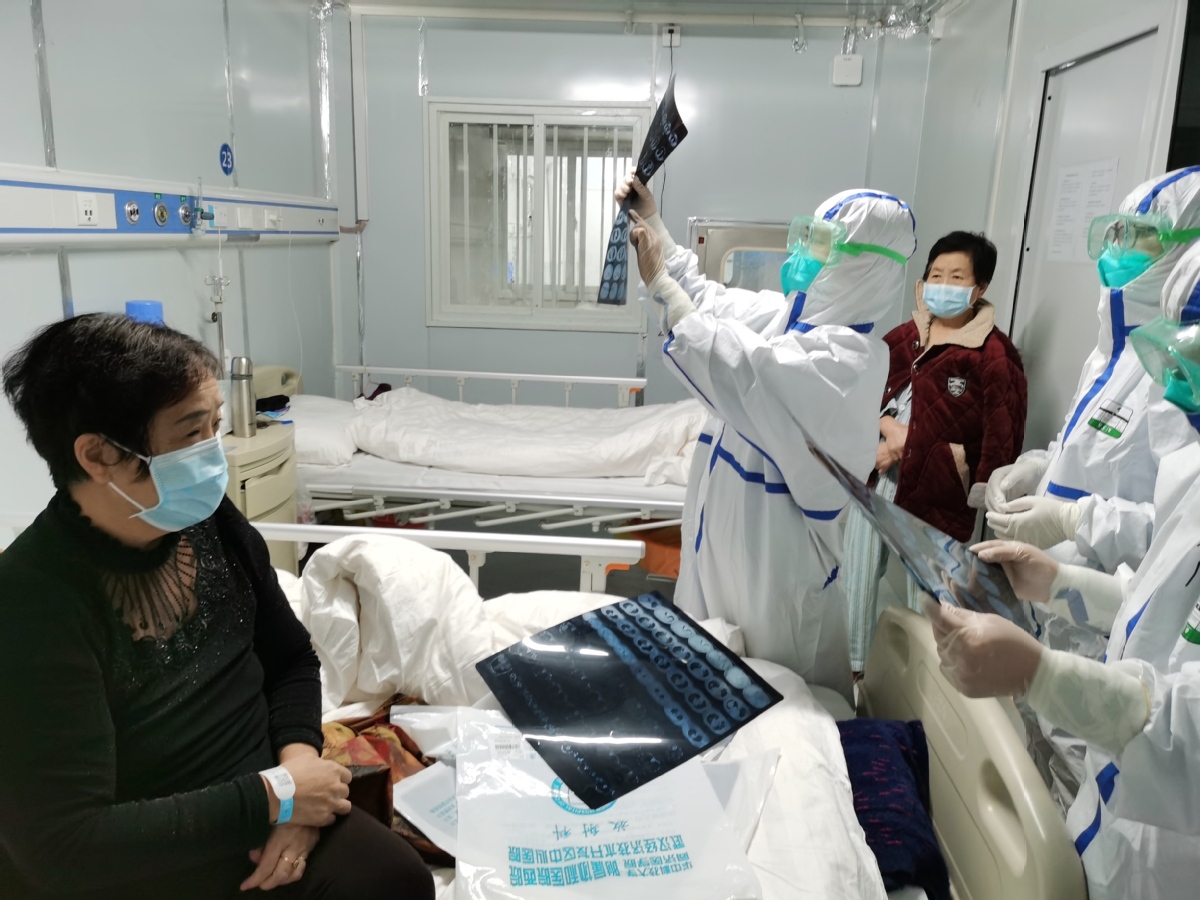 The medical staff treating patients with the novel coronavirus in isolation wards and the intensive care unit in Wuhan, Hubei province must be available 24 hours a day
Han Ding, vice-president of the Peking Union Medical College Hospital, said the medical staff can't just leave patients in the city that is the center of the outbreak.
Each nurse works four to six-hour shifts and doctors six to eight-hour shifts, Han said, adding that they actually work longer because it takes them time to solve problems that occur in the shift changes.
To protect themselves in the infectious disease wards, the medical staff wears face masks, goggles, gloves and protective gowns, and they can't eat, drink or use toilets during their shifts, according to Han.
Before they start work, the medical staff eats some high-calorie foods like chocolate and eggs to avoid hunger.
Zhou Jun, Party chief of the China-Japan Friendship Hospital, said, "Normally the medical staff can leave the wards to use toilets, but now time is so precious that they stay in the wards all time."
It takes a lot of time to take put on and take off the protective clothing, and the protective clothing and other materials can't be wasted because there aren't enough of them, he said.
Ma Xin, vice-president of the Huashan Hospital Affiliated with Fudan University, said the hospital has given each medical staff team member enough diapers, but few people really need them.
"Wearing the protective clothing, one will be drenched to the skin and then they don't need to urinate much," he said.
Wearing the face masks and goggles for a long time causes heavy imprints and even bloody scars on people' noses and cheeks, he added.