To Wuhan boy, his doctor mom is a superhero fighting bad guys
By Zhou Lihua and Liu Kun in Wuhan and Li Hongyang in Beijing | chinadaily.com.cn | Updated: 2020-02-12 20:52




Share - WeChat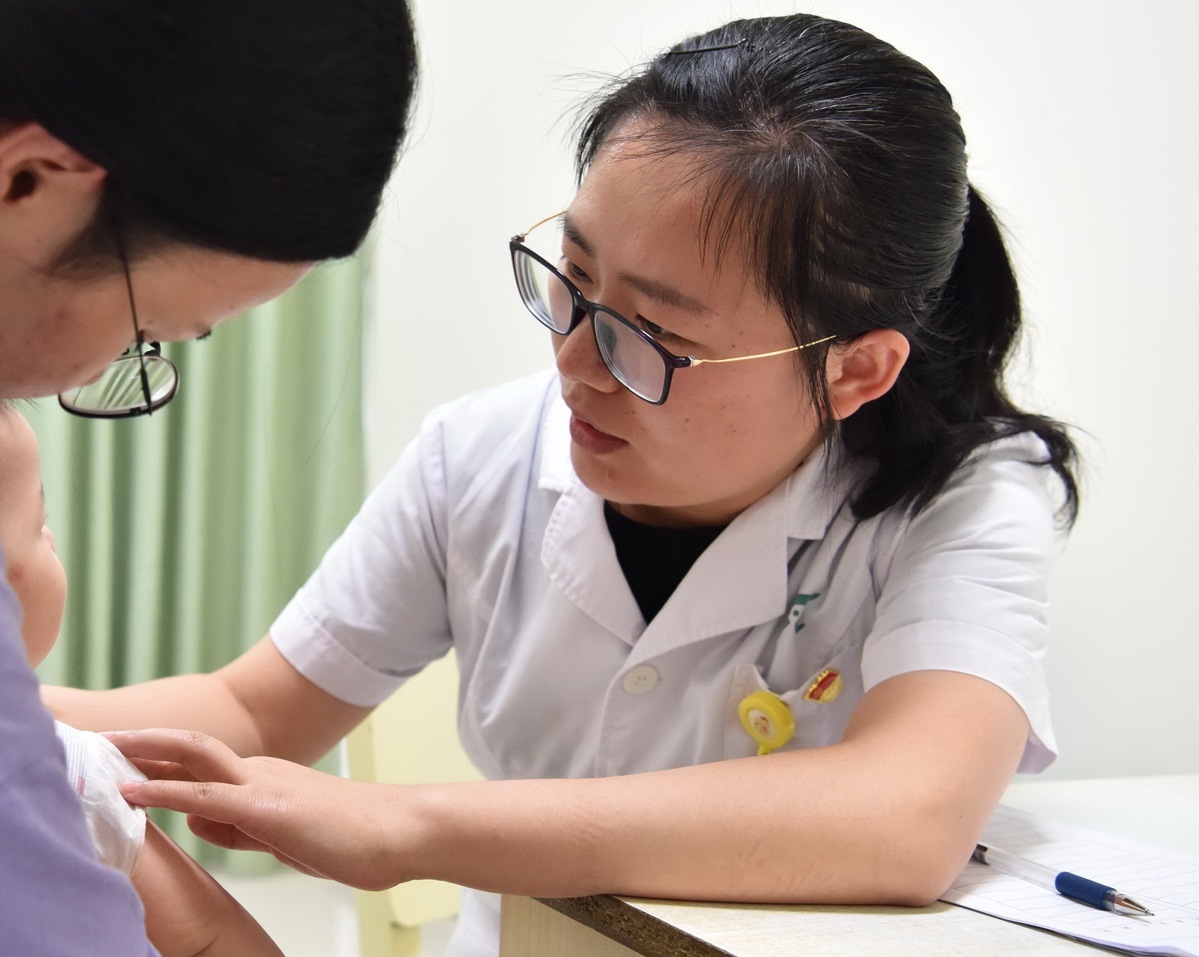 In the eyes of five-year-old Youyou, his mother is like Ultraman, a superhero in a cartoon series, who is fighting bad guys every day.
His mother, Lu Jingjing, a dermatologist at Wuhan Children's Hospital, is now working at the mobile cabin hospital at the Wuhan International Conference & Exhibition Center, taking care of novel coronavirus-infected patients.
Since Lu left home for the cabin hospital on Feb 4, Youyou has kept asking his mother through video chat: Mom, how many viruses did you beat today?
The mother of Youyou and a one-year-old daughter, Lu was sent to do support work at a community quarantine center on Feb 2 and then to the cabin hospital two days later.
While she was packing to leave for the cabin hospital from home, Youyou cried and tried to stop Lu from leaving, knowing he would not see his mother for a long time.
Lu patiently explained to him what the virus is, and told him that she would fight the virus with the cartoon superhero, Ultraman.
"He then calmed down and let me go because in his mind, Ultraman is the strongest in the battlefield and could definitely help me win," Lu said.
Since then, her son keeps asking through video chat how many viruses Lu has killed every day and helps her add them up.
"He may not know clearly about why I'm away from home, but he knows that I'm fighting against the super virus with the weapons of doctors," she said.
"He told me that he had planted a cherry tree and would reward me with cherries when I get back. Every time he said 'Mom, I miss you', I couldn't stop bursting into tears."