Latest numbers on coronavirus outbreak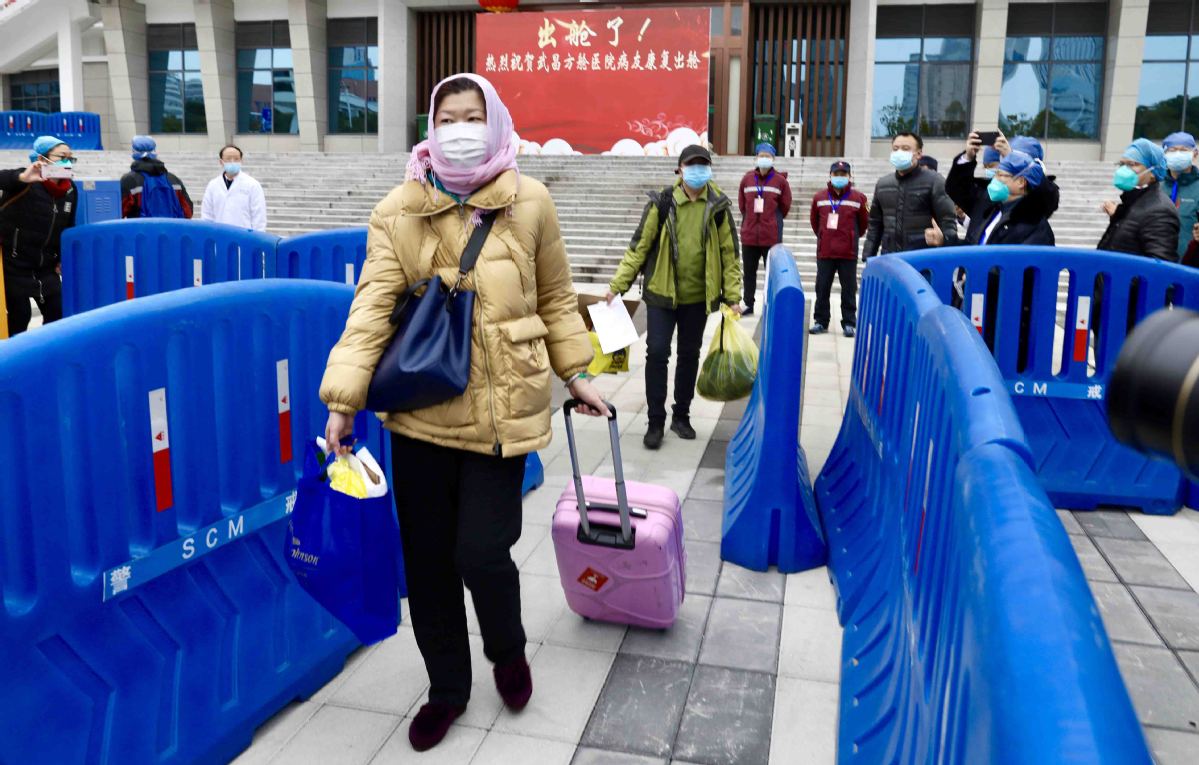 Confirmed cases of the novel coronavirus on the Chinese mainland rose by 2,015 on Tuesday to reach a total of 38,800, the National Health Commission announced on Wednesday morning.
The commission reported 97 new deaths on Tuesday, bringing the total to 1,113 on the Chinese mainland.
Another 3,342 new suspected cases were reported on Tuesday, while 744 people were discharged from hospital after recovery, bringing the total numbers to 16,067 and 4,740 respectively.
There are 8,204 patients still with severe symptoms, it said.
A total of 451,462 close contacts have been traced, and 185,037 of them are still under medical observation.
Hong Kong, Macao and Taiwan have reported a total of 77 confirmed cases as of Tuesday, with one death in Hong Kong, according to the commission.
A total of 1,638 new cases of the novel coronavirus were reported in Hubei on Tuesday, the first day with fewer than 2,000 cases reported since Feb 2, according to the Hubei Provincial Health Commission.
The commission said on Wednesday the total number of infection cases in the province reached 33,366 as of Tuesday at midnight, of which 19,558 were in its capital Wuhan.
The death toll from the novel coronavirus has topped 1,068 in Hubei province, center of the epidemic outbreak, which includes 820 deaths in Wuhan. Ninety-four deaths were newly reported on Tuesday.
By Tuesday, 2,639 people have been discharged from hospital, while 26,121 people were still hospitalized. Of these, 5,724 cases are in severe condition.
A total of 152,251 potential infected have been traced in the province. Among them, 77,159 are still under medical observation.