Sharing of data recommended to combat contagion
Share - WeChat Several ministry-level departments, including those responsible for health, railway operations, and agriculture and rural affairs, have responded recently to issues of public concern.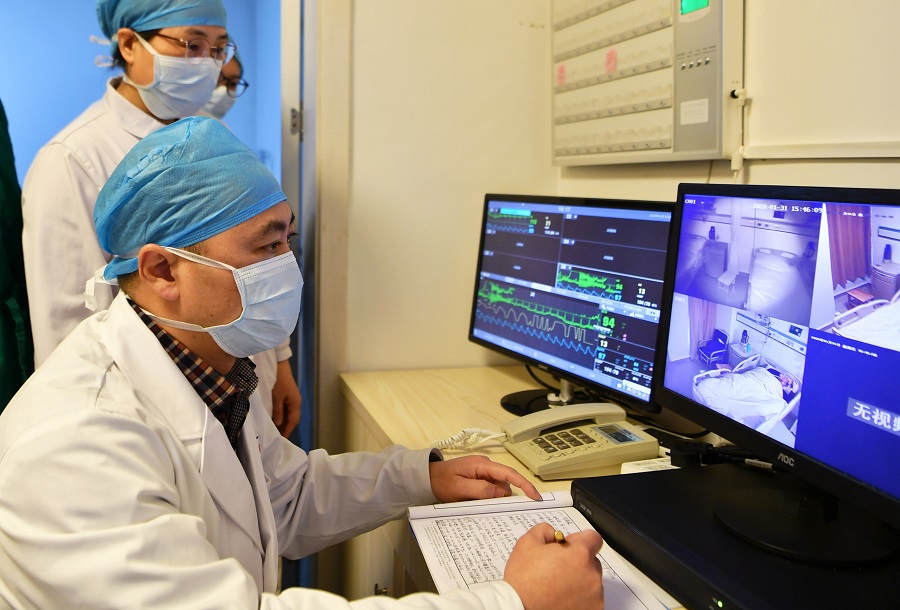 Health commission issues guideline on NCP
Provinces should make full use of the online national epidemic monitoring system, through which hospitals can report suspected and confirmed cases of novel coronavirus pneumonia to disease control and prevention authorities, the National Health Commission said.
The requirement is part of the commission's efforts to make the prevention and treatment of NCP more efficient and safer.
Provincial health authorities should also strengthen interaction with other authorities to obtain relevant data, including those relating to travel by road, rail and air, the commission said in a notice issued on Feb 4.
It asked provincial health authorities to encourage major hospitals to use the internet for patient consultations and the sharing of advice to reduce the number of patients at hospitals and allow their experts to help grassroots hospitals tackle the epidemic more effectively.
Provincial health authorities should also encourage online consultation and delivery of medicines for patients with common or chronic diseases, the commission said.
Train passengers not charged refund fees
Passengers who bought their tickets before Thursday and apply for a refund before their train departs have not been charged a fee, the China State Railway Group said, as many people's travel plans have been disrupted by the novel coronavirus pneumonia outbreak.
Railway authorities have also extended the time limit for those applying for refunds offline. For example, if they can't board trains because the station is closed, people will be able to apply for a refund within 30 days of its reopening.
Many schools and universities have delayed the start of their new semesters due to the epidemic. Railway authorities have been offering refunds to students who bought discounted tickets but changed their travel plans without charging service fees since Jan 27.
The authorities also decided to halve the number of passengers on trains to reduce the risk of infection and are checking the body temperatures of passengers.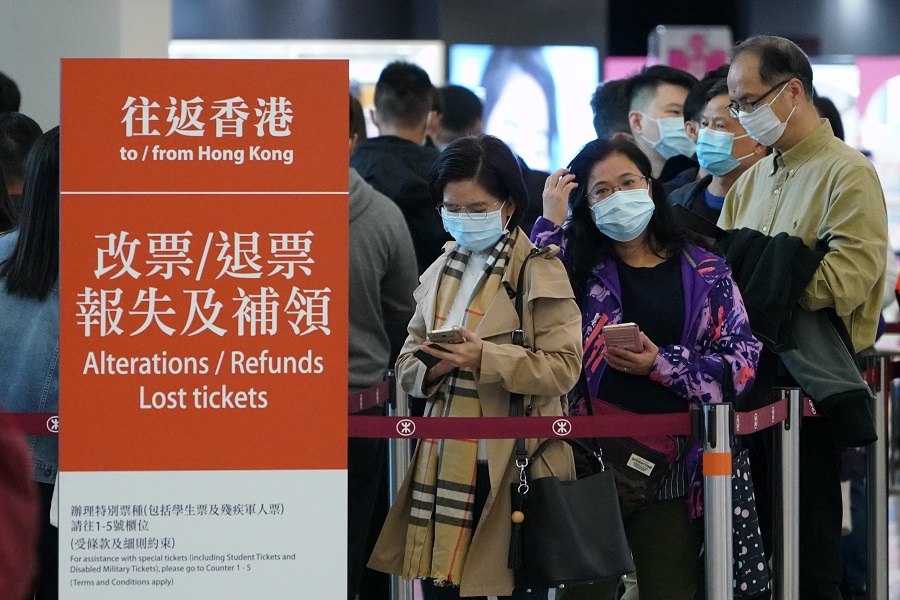 Transport of livestock, poultry and feed a priority
Provinces must not disrupt the transport of agricultural products when seeking to curb the spread of novel coronavirus pneumonia, the Ministry of Agriculture and Rural Affairs said on Feb 4.
They must not intercept vehicles carrying livestock, poultry or feed, it said in an emergency notice.
Provinces should ensure their smooth transport and the trouble-free operation of farms.
They should also expedite transport of important produce such as meat, poultry, eggs and milk to avoid market shortages.
They must not shut down slaughterhouses, and roads leading to villages, where many slaughterhouses and farms are located, must not be blocked without approval by governments at the county level or above. The authorities should also help feed companies and companies in related industries resume operation as soon as possible, the notice said.
Chambers of commerce asked to help exporters
The Ministry of Commerce has asked six chambers of commerce to do all they can to provide services to exporters and help reduce their losses due to the novel coronavirus pneumonia outbreak.
The chambers cover the export of textiles, minerals, chemicals, light industrial products, food, machines, electronic products and medicines.
One service they should provide is to issue certificates for companies that cannot deliver products on time because of the epidemic to prove the delay is due to force majeure.
The chambers should also offer legal advice to companies dealing with trade restrictions imposed by other countries, and help them get refunds for trade fair bookings they cannot use due to the epidemic.
They should also strengthen communication with companies and local governments and help them match supply and demand, it said.