Measures taken to ensure flow of supplies vital to virus fight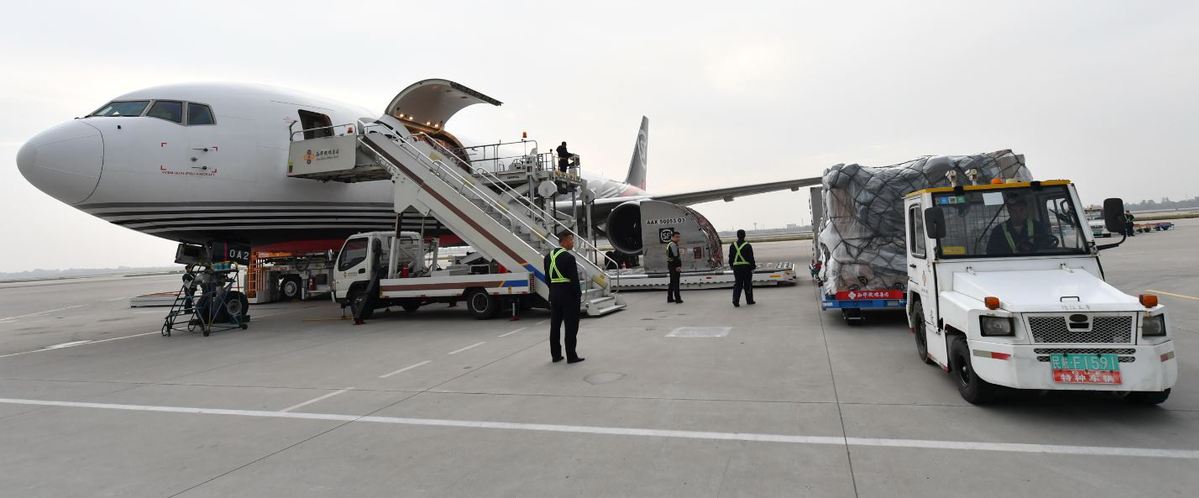 China has been taking multiple measures to guarantee a smooth flow of medical and living supplies that are essential to win the battle against the ongoing novel coronavirus pneumonia outbreak, according to the country's transport authority.
Xu Yahua, director of the transportation services department of the Ministry of Transport, said on Tuesday that local transport authorities are not allowed to close expressways, block main highways at the national and provincial levels, or cut off rural roads for epidemic prevention and control.
They may work with public security and health departments to regulate traffic and check the body temperature of passengers at certain points and streamline the health check to improve efficiency, he said at a news conference held by the State Council Information Office.
Illegal acts such as setting up checkpoints and cutting off roads without approval shall be reported to local authorities immediately to restore normal traffic order in accordance with the law, he added.
The ministry will also step up efforts to ensure the smooth transportation of medical supplies and daily necessities to Hubei province, the epidemic center for intensified epidemic prevention and control, according to Xu.
In line with a green passage system at the national level, vehicles loaded with emergency supplies will be provided with toll-free and nonstop service during transportation, he said.
As of Monday, a total of 160,000 tons of medical products and daily commodities to the province, as well as 688,000 tons of production materials such as coal and oil had been delivered to Hubei, he said.