Helping hands
Share - WeChat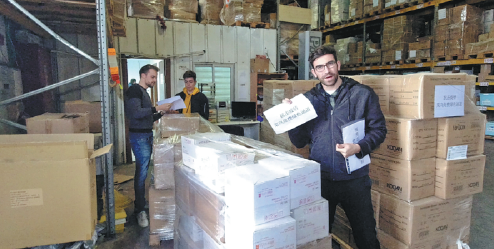 Yuval Bloch, CEO of Innonation Medical, tells Raz Gal Or the ongoing crisis will be overcome by China.
Ofra Gordon, head of international relations at Sheba Hospital, says people should try to understand the difficulties the medical staff is facing.
"There is fear and sometimes anger, but we have to put them aside," she adds.
Tslil kleinman, a representative of the China-Israel Chamber of Commerce, says China has helped Israel, and they want to be there for China now.
"China has helped Israel so many times. China is all about mutual help. So it is only natural that we should do everything possible and there is no question about it," Amir Gal Or, the chamber's president, says.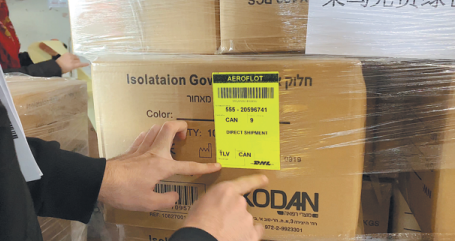 After that, Raz Gal Or and his friends received 30,000 medical masks donated by all walks of lives in Israel, and they found the medical equipment supplier from Tel Aviv's large hospitals, and obtained more medical masks and other medical supplies.
Transportation to China became a big obstacle after the World Health Organization declared the outbreak, which has spread to two dozen countries, a global emergency, and international airlines canceled routes to China by the hour. With the uncertainties, and no guarantee that the goods could get on flights, they succeeded in reaching Cainiao, Alibaba's logistic platform operator, for free shipping to China on Feb 5 via Moscow.
Then 100,000 medical masks, 50,000 pairs of medical gloves and 7,000 sets of surgical gowns from Israel were sent to Huanggang Central Hospital in Hubei.
Raz Gal Or says more supplies are being collected to be sent to China in coming times. The donation story is far from over.
Most Popular