Pakistan donates surgical masks to China
Share - WeChat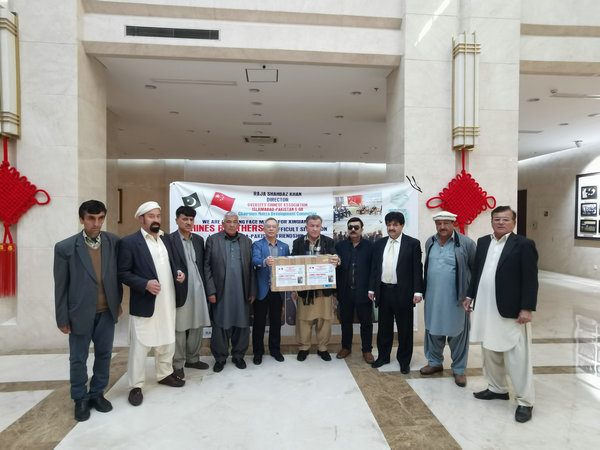 The Hunza region in Gilgit-Baltistan, Pakistan donated 7,000 surgical masks to China through the Chinese embassy in Pakistan in Islamabad on Wednesday.
Zhang Heqing, cultural counselor of the Chinese embassy in Pakistan, as well as director of the China Cultural Center in Pakistan, accepted the donation and met the 12-person delegation headed by Raja Shahbaz Khan, chairman of the Development Committee of the Overseas Chinese Association in Pakistan.
Zhang expressed gratitude for the donation made by people in Hunza on behalf of Yao Jing, Chinese ambassador to Pakistan. Shahbaz said people in Hunza will firmly stand by the side of the Chinese people and Chinese government in the battle against the coronavirus epidemic.
Most Popular