Pakistani doctor volunteers to fight coronavirus in Wuhan
Share - WeChat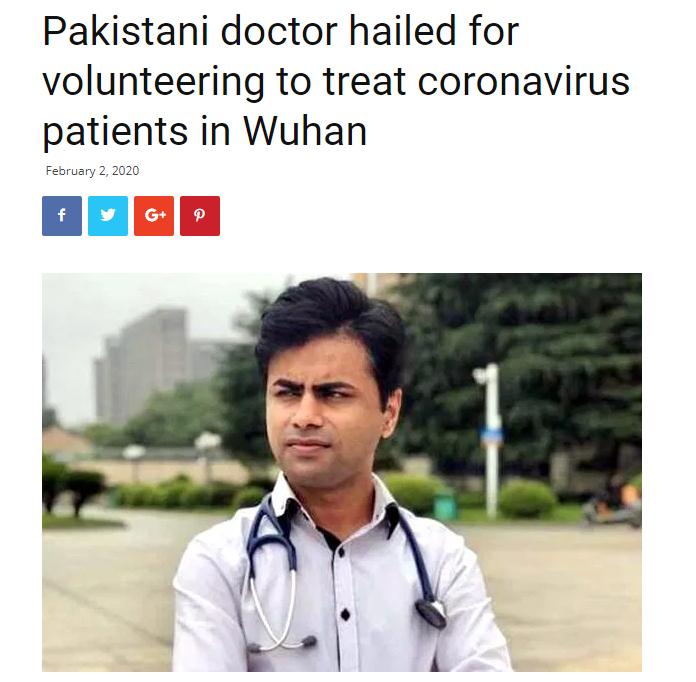 On Jan 27, Muhammad Usman Janjua, a doctor from Pakistan, formally applied to the Foreign Experts Service Office at the Hunan Department of Science and Technology, volunteering to go to Wuhan, Hubei province to treat coronavirus patients.
Working at Changsha Medical University as a teacher, Janjua said China was his second home, where he finished bachelor's and master's degrees. Under such circumstances, it would be an honor to help Chinese people face the disaster.
Janjua came to China to study at Hunan University of Chinese Medicine in 2007, and has a Chinese name, Jiang Wei. In 2016, he went on to a master's degree study at Central South University in Hunan province.
"China provided me with good opportunities for education and employment. I am unable to forget China and Changsha," he said.
Most Popular