Scientist calls for long-term drug for virus
Share - WeChat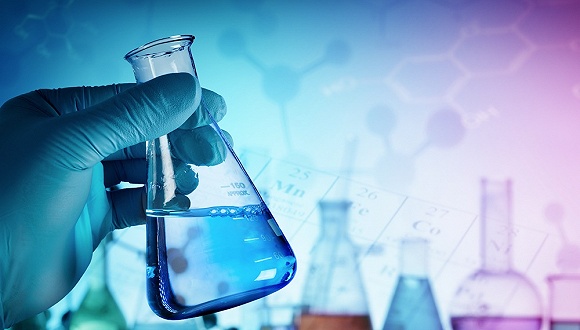 Currently used HIV/AIDS medication right only for short-term emergency, he says
While the use of existing HIV/AIDS medication is being widely adopted in China for treating patients infected with the novel coronavirus pneumonia, a top Chinese-American HIV/AIDS scientist has said it might be appropriate for short-term emergency use, but it's not a long-term solution.
"We need to have drugs that target the protease of the (corona) virus," said David Ho, who has made innovative contributions to the understanding and treatment of HIV infections.
Ho said that HIV and NCP are quite different, but "many viruses have a protein or enzyme called protease".
Instead of using HIV/AIDS medication to fight the spread of NCP, he said scientists should develop medicine and vaccine for long-term consideration.
Aluvia, a pill containing lopinavir and ritonavir, drugs used to help control HIV infection, has been recommended by China's National Health Commission as one possible treatment.
Lopinavir is said to have shown "some level of activity" against coronaviruses, Ho said. "But the activity is actually very low, so it's not likely to be highly effective."
In Bangkok, Thailand, doctors used a combination of HIV/AIDS and flu drugs to treat the NCP.
The treatment, which involved HIV drugs lopinavir and ritonavir, and flu drug oseltamivir, led to improvements in several patients-from testing positive to negative within 48 hours of using this combination of medicines.
"It's just a single case where the doctor used the HIV protease inhibitor and a drug called oseltamivir for influenza," he said. "There is no evidence that the influenza drug works against this virus."
Having been at the forefront of HIV/AIDS research for three decades, Ho is known for championing the combination antiretroviral therapy, popularly known as cocktail therapy. It combines drugs against HIV/AIDS and allows the control of HIV replication in patients.
Ho said coronavirus is different from HIV. "For HIV, if you don't use a combination of drugs, it won't work," he said.
For the NCP, Ho said: "It's not a necessity that combinations be used, but it's a necessity that good drugs be developed, and some of them might work by itself."
The number of confirmed cases of NCP rose to 37,198 in the Chinese mainland as of Saturday, including 811 deaths.
Less aggressive
Ho described the coronavirus as about three or four times less aggressive than the severe acute respiratory syndrome, but about ten times more aggressive than the seasonal flu.
Ho said even though the number of infected people is enormous, there are "about 5 million flu cases every year on average "and "at least 5,000, if not 10,000 deaths, from seasonal flu."
"So that would, at the moment, dwarf this new outbreak," he said. Ho believes weather and environment play a huge role when estimating the prospects of the epidemic. Citing the SARS experience, Ho said: "It occurred in the late fall 2002, it peaked in the winter months of early 2003. By the time summer arrived, it was almost entirely gone."
"So that's the natural course that we expect," he said.
"But exactly when this epidemic will peak, that's what we're waiting to see," he added.
Ho said: "If the new case numbers begin to slow down, then we could expect probably four to six weeks after that, they would be at a natural decline."
Since the outbreak, tremendous efforts have been made in China to control the epidemic.
"Chinese scientists were able to identify the virus, make the diagnostic tests, and share the viral RNA sequences with the world. That's a remarkable achievement in a very short period of time," he added.
On the public health surveillance reporting and transparency, Ho believes it should be further improved.
Currently, the global scientific community is watching the outbreak closely.
"What we're trying to do is to think how quickly we can develop new drugs that target not only this virus, but also the SARS virus, the MERS (Middle East respiratory syndrome) virus and any related coronavirus," said Ho, who is scientific director of the Aaron Diamond AIDS Research Center and a professor of medicine at Columbia University Vagelos College of Physicians and Surgeons, New York.
As the world's largest private HIV/AIDS research center, ADARC is committed to finding solutions to end the AIDS epidemic by conducting basic discovery research and developing novel therapies and vaccines.
"It's not clear whether this 2019 coronavirus will come back in the same form five years from now. It could come from a related coronavirus," he said.
Promising products
Ho called for research into promising products which are "not limited to one specific coronavirus, but for many in this family and have a long-term solution".
Ho said vaccine development is going to take much longer, but it should be done.
"We are looking at the structure of the surface protein of this virus and trying to understand among many different strains, what's conserved and what's variable," he said.
"From that, we hope to engineer a vaccine that will protect against all coronaviruses. But that maybe a five-year project," he added.
Ho said, "We could also construct antibodies that would block many different strains of coronavirus. This effort is underway, and we have a team at Columbia that has great deal of experience in antibody development.
"Collectively, members of our group of scientists have advanced six antibody products into the clinic for human testing, with one already approved by the FDA(Food and Drug Administration). I believe we can make an important contribution along these lines."
Ho said he has already discussed this with colleagues in China. "For example, Chris Chen of WuXi Biologics believes that if we had a good neutralizing antibody against 2019-nCoV, his company can get it manufactured in three months."
Ho estimated that if the epidemic continues to spread, "then some of the drugs that are identified to be active, or some of the antibodies that have been constructed to inactivate the virus, on the time scale of six months, they could be turned into experimental products to be tested in here," he said.
"It's that fast," he added.
Ho's research team is helping to combat the fast-spreading outbreak in China in case the current epidemic does not wane.
Born in Taiwan in 1952, Ho immigrated to Los Angeles, US, at the age of 12.
"Even though I've lived three quarters or more of my life in the US, I still feel very much culturally I'm Chinese," said Ho.
"That's why if there is a problem in China that I could do something about, I generally run to it," he added.