Pop fans rally to raise funds for Wuhan
Share - WeChat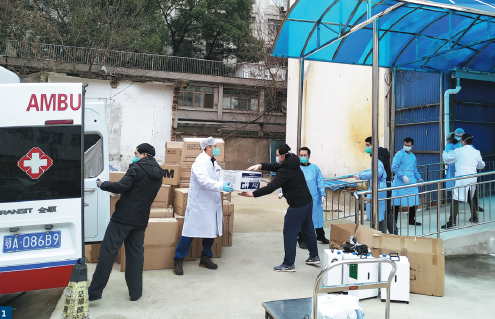 The first fan group donation to Wuhan hospitals was 1,000 protective suits, which cost nearly 70,000 yuan.
"We contacted hospitals in Wuhan, and members of the fan group in the city helped us distribute the medical supplies," Kaka said, adding that each donor is provided with detailed information about the spending, delivery and livestreaming of the distribution of donations.
"This is the collective power of individuals, who gather together because of our shared love for our idols," Kaka said. "The viral outbreak affects each one of us, so we should come together and contribute in our own ways."
Jerry Lin, a member of the global fan club for 21-year-old singer-songwriter Cai Xukun, said it has a clear division of work for the donations. Some key management members are in Wuhan, enabling fans to gain firsthand information about the situation.