HK Disneyland and Ocean Park to be closed from Sunday
Share - WeChat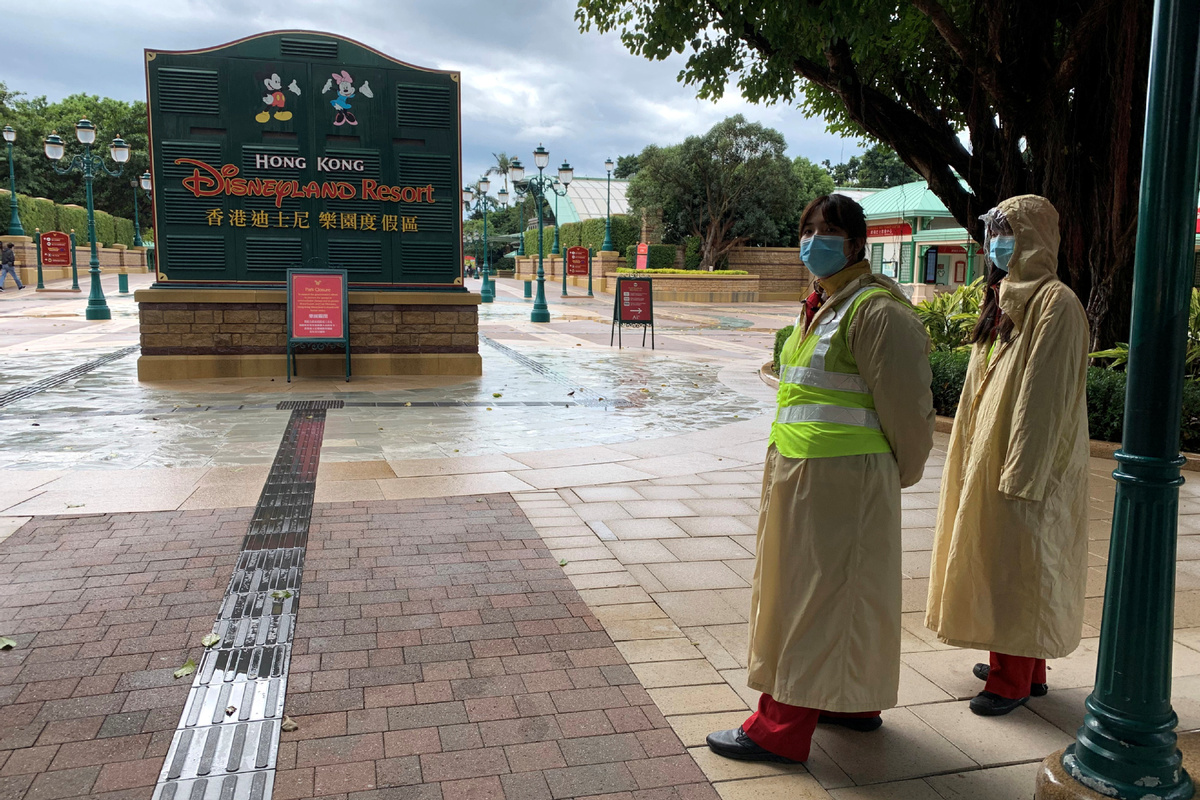 HONG KONG - Hong Kong's Chief Secretary for Administration Matthew Cheung Kin-chung said in a blog on Sunday that the SAR government was on full alert even as the city's amusements parks closed indefinitely and some educational institutions decided to suspend classroom sessions.
Hong Kong's popular amusement parks Disneyland and Ocean Park are closed from Jan 26 to help prevent the spread of a novel coronavirus (2019-nCoV) that broke out in the central Chinese city of Wuhan in Hubei province. Business is going on as usual at the hotels inside Hong Kong Disneyland, however.
On Saturday, HK raised its response level to the coronavirus outbreak to "emergency" and extended school holidays for non-tertiary students to Feb 17.
Ocean Park said in a web statement that in response to the HK government's decision to treat the novel coronavirus outbreak as an emergency, "Ocean Park will be temporarily closed from today (26 January) until further notice. Holders of the Park's general admission tickets, night-time admission tickets/packages, student tickets or animal encounter bookings purchased at the Park's Ticketing Office or official website, valid for use on the dates affected, can keep their admission tickets for direct ticket exchange or refund by the Park. For guests who purchased tickets through the Park's authorised agents or channels, the Park will assist in ticket exchange/refund information."
In a similar web notice, HK Disneyland said, "As a precautionary measure in line with prevention efforts taking place across Hong Kong, we are temporarily closing Hong Kong Disneyland park starting from January 26, 2020 out of consideration for the health and safety of our guests and cast members. The Hong Kong Disneyland Resort hotels will remain open. We are in close contact with health authorities and the government about the situation and will announce a reopening date once they determine it is advisable."
The Shanghai government said on Friday that Shanghai Disneyland will be closed from Saturday.
Hong Kong Hang Seng University, Open Univerity, Lingnan University and Hong Kong Academy for Performing Arts announced suspension of classroom sessions till Feb 17. Open University and Lingnan University said online classes will be made available for students.
Also on Sunday, Hong Kong's Financial Secretary Paul Chan Mo-po lashed out at some merchants in the city who have indiscriminately raised prices of facial masks as pharmacies across the city have run out of supplies. He described such a tendency to scalp as "irresponsible" and detrimental to public interest and urged merchants to do their bit for the city in difficult times.
China is on a seven-day Lunar New Year holiday that started on Friday, a period when the amusement parks would be usually packed with tourists.
China has confirmed 1,975 cases of patients infected with the new coronavirus as of Jan 25, while the toll from the virus has risen to 56.
The virus first reported in the central Chinese city of Wuhan in Hubei province late last year and has spread to Chinese cities including Beijing and Shanghai, as well as to the United States, Thailand, South Korea, Japan, Australia, France and Canada.