Hong Kong activates highest level of response to new coronavirus pneumonia
Share - WeChat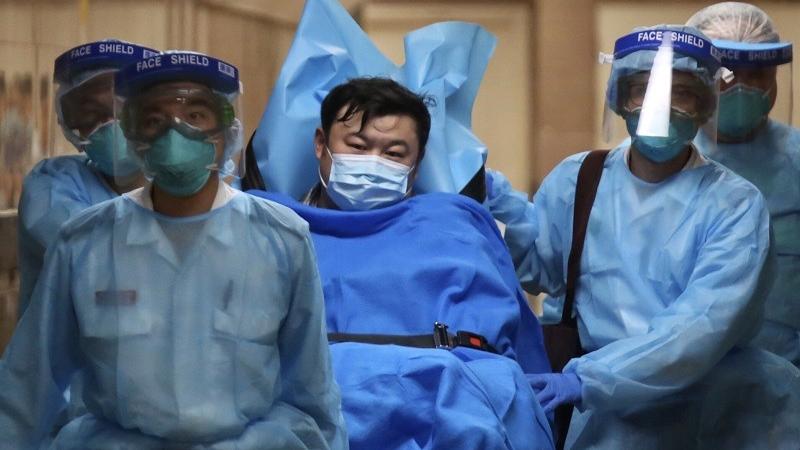 HONG KONG -- Hong Kong on Saturday raised the government response to the new coronavirus pneumonia to the highest level with a series of measures from indefinitely suspending trains and flights to and from Wuhan to schools remaining closed for a longer period.
Chief Executive of the Hong Kong Special Administrative Region Carrie Lam announced the decision to raise the response level at a press conference on Saturday afternoon, in the latest effort to control the spread of the new virus.
The government response was lifted to the emergency level, the highest in its three-tier system, after the serious level was activated three weeks ago.
A string of new measures were announced at the press conference.
High-speed trains and flights between Hong Kong and Wuhan will be suspended indefinitely, and the health declaration system on inbound travelers will be expanded to all ports of entry. Travelers entering Hong Kong will also receive strengthened body temperature monitoring.
Several large-scale public events were called off, including Standard Chartered-sponsored Hong Kong Marathon, Lunar New Year Lantern Carnivals, and the Spring Reception of the HKSAR government. Lam also called on other non-government organizers to follow suit.
Primary and secondary schools, kindergartens, and special schools that were expected to resume class at the beginning of February will not reopen until Feb 17, according to preliminary plans, with further assessment still needed.
Anti-epidemic measures will also be improved in universities and public facilities including libraries and playfields. The HKSAR government also discussed with face mask businesses to ensure supply for residents.
The chief executive will chair a steering committee overseeing measures to control the infection outbreak, and four working groups headed by senior government officials will be established. An advisory group consisting four seasoned experts will be formed to provide suggestions to the chief executive.
With respiratory samples of three travelers from Wuhan tested positive, the number of confirmed cases of the novel coronavirus in Hong Kong rose to five. All the five patients were under isolation in hospital.
As of Saturday noon, the Center for Health Protection of the Department of Health has received reports of 305 cases related to the novel coronavirus since Dec 31, 2019, among which five cases were confirmed and 163 cases were ruled out.
During the press conference, Lam also stressed that the idea put forward by some people to prevent travelers of Hubei Province from entering Hong Kong is unrealistic.
Gabriel Leung, a member of the advisory group and professor of the University of Hong Kong, said that experts agreed that closing ports of entry to people from specific areas or countries is not feasible, and such measure has not been adopted over the past more than 20 years in Hong Kong, a transportation hub.
Chinese health authorities said on Saturday that 1,287 confirmed cases of pneumonia caused by the novel coronavirus had been reported by the end of Friday. The pneumonia situation had resulted in 41 deaths.
To curb the spread of the epidemic, China on Thursday morning locked down Wuhan city, the center of the novel coronavirus outbreak, and is mobilizing medical staff and resources nationwide to aid the city and control the epidemic.
Wuhan will build a second SARS treatment-model makeshift hospital and put it into use in half a month. Temperature screening checkpoints have been set up in 387 Chinese railway stations by Saturday morning.