Price gouging on vital products for outbreak to be punished
Share - WeChat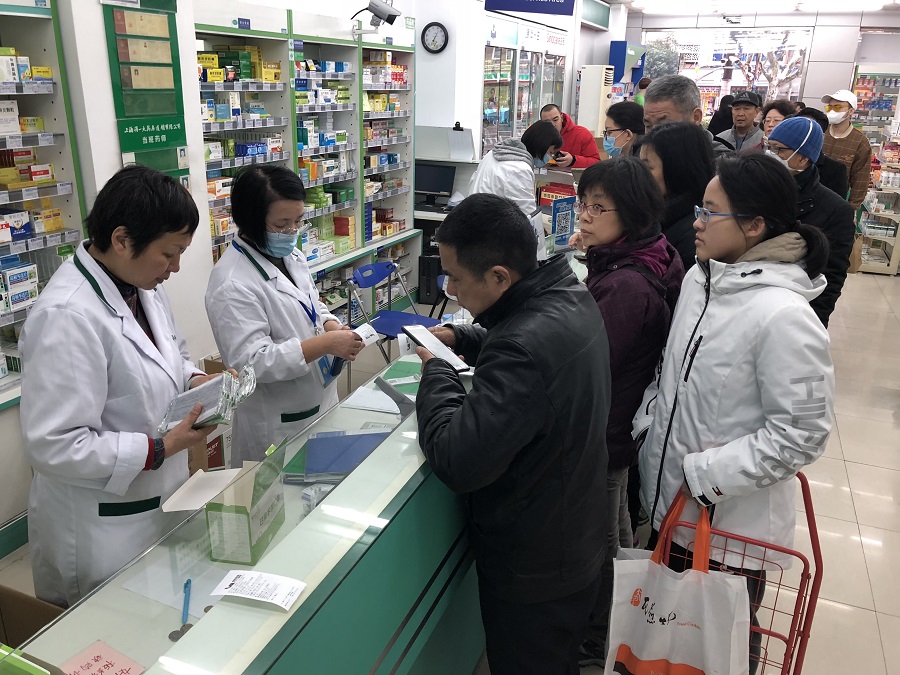 China's top market regulator said Saturday that speculators on surgical masks, antiviral drugs and disinfection products will be subject to speedy and severe punishments, as the novel coronavirus outbreak has made such products a necessity across the nation.
Local authorities should investigate and publicize cases involving sellers who colluded to bid up prices by spreading rumors and hoarding products running short of supply, according to an online announcement by the State Administration for Market Regulation.
In the announcement, the market watchdog said most sellers adhered to commercial ethics by stepping up production to meet the surging demands for protective gear, after the spread of the disease from Wuhan, Hubei province - the epicenter of the outbreak - raised the specter that it could evolve into a pandemic on the scale of SARS, the severe acute respiratory syndrome that wreaked havoc in China in 2003.
But the administration added that a handful of them took advantage of the situation, prompting it to ramp up efforts to monitor prices in the anti-epidemic market.
Businesses should practice pricing rights lawfully and support the government's emergency price intervention, the announcement said. The public can report breaches by calling the 12315 hotline, it added.