Upcoming films withdrawn from Spring Festival calendar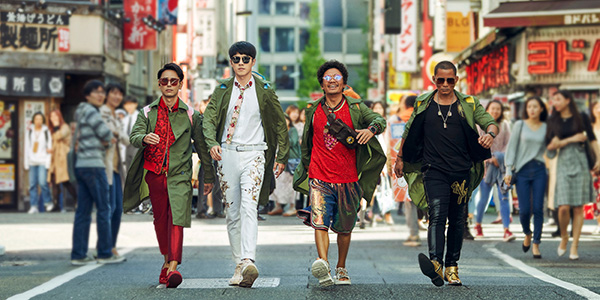 As cases of the new coronavirus grow on the Chinese mainland, producers of all seven big films once scheduled for the lucrative Spring Festival holiday announced they would cancel screening on Thursday, an unprecedented move estimated to cause a huge financial loss.
Among the withdrawn films are presale champion Detective Chinatown 3, which saw its presale receipts reach more than 250 million yuan ($36.1 million), and Leap, a highly anticipated film which chronicles the striving of China's national women's volleyball team from 1981 to 2016.
Other delayed tentpoles are Lost in Russia, The Rescue, Vanguard, Jia Ziya: Legend of Deification and Boonie Bears: The Wild Life.
Statements released by producers mostly said the decisions were made with the consideration of the risk of disease spread in confined spaces and will choose a later date to release the films.
Distributors said they will actively coordinate ticketing platforms and theaters to handle refunds of the unused tickets.
Statistics from Beacon, the movie information tracking service of internet giant Alibaba, show the seven films have pre-sold 536 million yuan in total for the seven-day holiday before they were pulled off the calendar, indicating they might have shattered box office records if screenings were not affected by the virus outbreak.
Last year, blockbusters released for the Spring Festival propelled the box office haul in February to 11.2 billion yuan, or 17 percent of total receipts for the entire year.
As of 2:30 pm Thursday, the pneumonia-causing virus first discovered in Wuhan in December has 616 confirmed infections and 17 deaths, according to the National Health Commission.
Experts have warned the virus can be passed from person to person, suggesting the public should stay at home and avoid crowds — including at cinemas.