Auto industry must transform its business model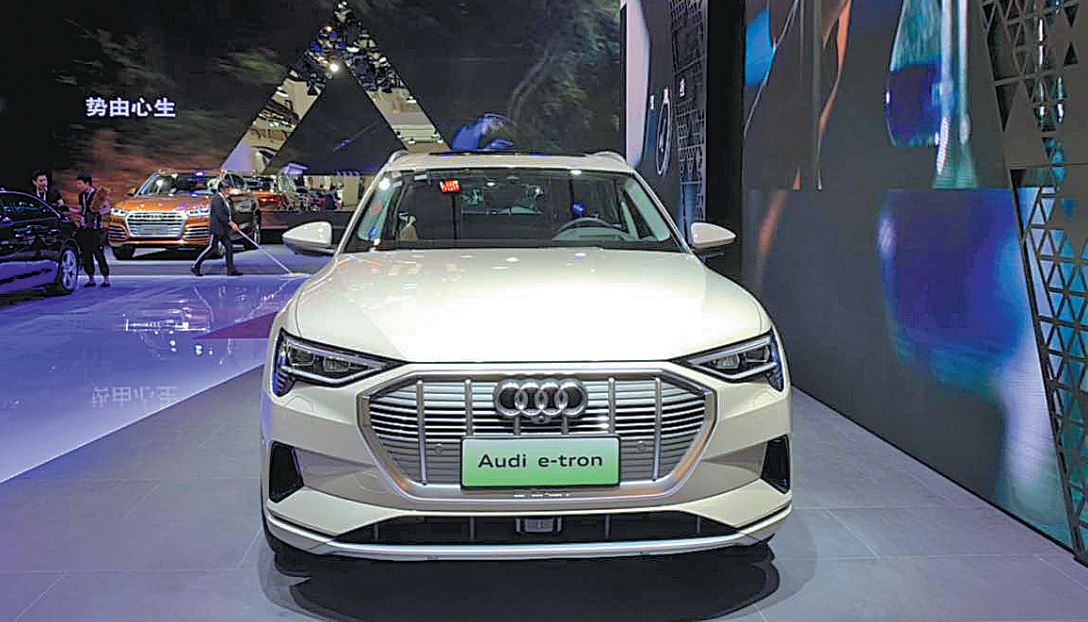 After two consecutive years of sales decline, the outlook for China's auto industry has become an important topic of discussion. It is estimated that it will take at least three years for sales to recover to 2017 levels.
A conventional argument is that China's auto industry has the potential to match the United States in terms of number of cars per capita. The US is ranked first at 837 cars per 1,000 people, according to the World Bank.
It's an overly optimistic view, considering the much higher population density in China than in the US. Asian markets such as Japan and the Republic of Korea are more applicable benchmarks for China.
The key engine for long-term prosperity is the consumption upgrade of Chinese families. In 2017, there were 260 cars per 1,000 people in Beijing, compared with 251 per 1,000 in the top 10 Chinese cities.
First-tier and second-tier cities will see more car owners buying a second or even third car for their families, whose demand for vehicles will become more sophisticated.
In third-tier cities and below, urbanization will bring substantial first-time car buyers into the market.
It is said the sales dip from 2018 marks an inflection point for China's auto industry.
According to a Bernstein Research report, 160 cars per 1,000 people is considered a turning point for auto sales in every market. Once it reaches this level, the market will transition from higher growth to slower cyclical growth.
Such a transition occurred in the US in 1925, the United Kingdom in 1965, Japan in 1970 and the Republic of Korea in the mid-1990s. China reached 173 cars per 1,000 people last year. At this level, the entire industry needs to be prepared for the new normal.
The past two years witnessed the deepening of the four megatrends of electrification, connectivity, autonomous driving and shared mobility in China's auto industry.
In particular, the switch from conventional fuel cars to electric vehicles, and the switch from car ownership to travel that is enabled by mobility services, will pose challenges for auto sales.
For original equipment manufacturers, suppliers and other players, this will be painful, but it is also important for them to unload their "historical burden" and embrace change.
The brand concentration in China's auto market has been much lower and the average profitability higher than in mature markets such as the US, Europe or Japan.
An increasing number of startups are trying to capitalize on the opportunities that electric vehicles offer. More than 50 percent of the car brands today will likely disappear in the next 10 to 15 years. Only those that take the lead in offering value-added services to consumers will win.
With globalization, Chinese consumers will no longer be excited by something that is already available in other markets. They need something that can speak their language.
For instance, Japanese original equipment manufacturers invented the Kei car, a small-engined car introduced in 1949 that catered to the specific needs of Japanese families, and it dominated the local market.
Original equipment manufacturers in China have substantial room to grow.
As China takes the lead in digitalization in the world, more smart vehicles that understand Chinese consumers and offer new applications will bring innovators into the spotlight.
When it comes to delivery, "leanness" will be the key word. Industry players, facing challenges from declining volumes and potential price wars, are betting heavy on the four megatrends.
Only those pressing the reset button to become lean and agile while transforming their business model will emerge as the ultimate winners.
Xu Jian is the global partner of Kearney, and Li Siqi is a manager at Kearney Greater China. The views do not necessarily reflect those of China Daily.