Migu upgrades tie-up with Wanda Film
Share - WeChat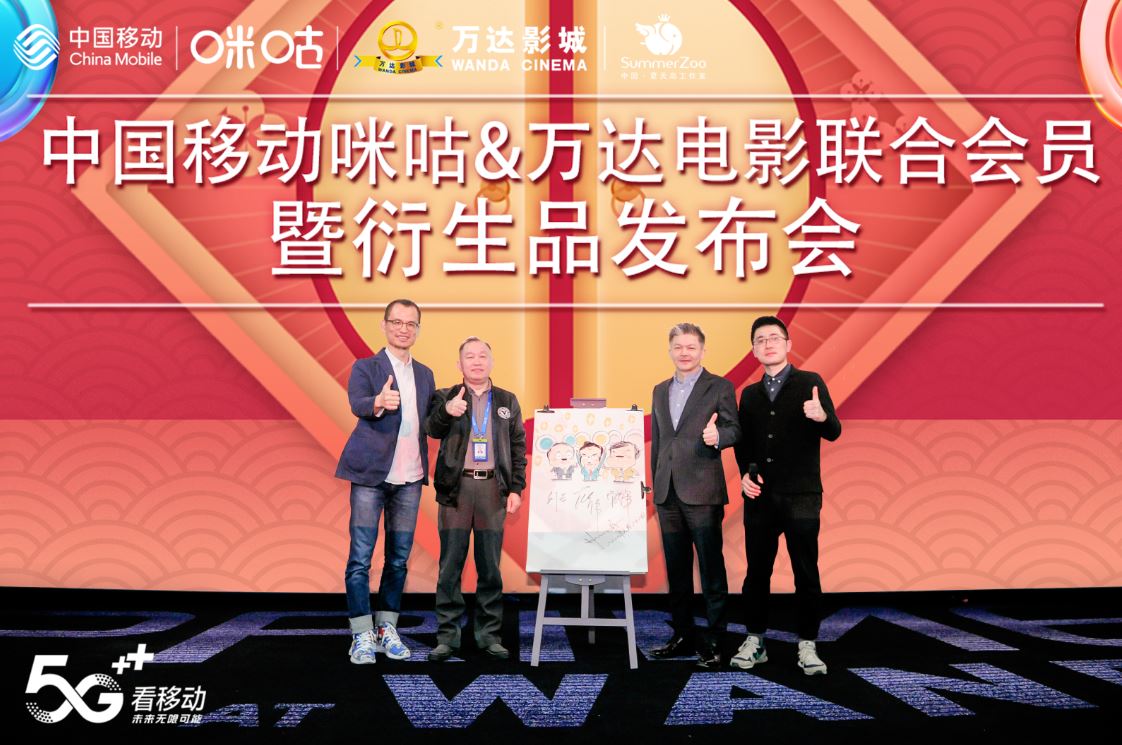 Migu Co Ltd, a subsidiary of China Mobile that provides digital content products and services, on Wednesday upgraded its cooperation with Wanda Film Holding Co Ltd, in a bid to enrich membership rights and launch related derivatives.
Under the partnership, members of Migu-Wanda will enjoy not only various discounts when buying movie tickets and the right to watch online video content, but also preferential showtimes for movies, as well as the chance to get immersive viewing experiences powered by cutting-edge technology such as 4D, Imax and ScreenX.
The members in Beijing, Nanjing, Shanghai, Chengdu and Hangzhou have the priority to choose their seats when watching films. It is expected that these rights will expand to all Wanda cinemas across the nation in 2022.
Moreover, Migu has cooperated with the sub-brand Summer Zoo, a professional comics production company, to roll out limited edition rat toys. Apart from the toys, more derivative content such as short videos and comics will be launched.
Migu and Wanda Film have already carried out innovative cooperation in technology and content. They have not only jointly developed 4K, 8K, virtual reality, augmented reality and other ultrahigh-definition video content, but also extended their reach into the development of derivatives and joint membership.
As Spring Festival is approaching, Migu has also allowed users to scan Spring Festival elements, such as red envelopes and chunlian, or spring couplets, using 5G and augmented reality technology to get gifts.