Migu adds cutting-edge tech to music awards event
Share - WeChat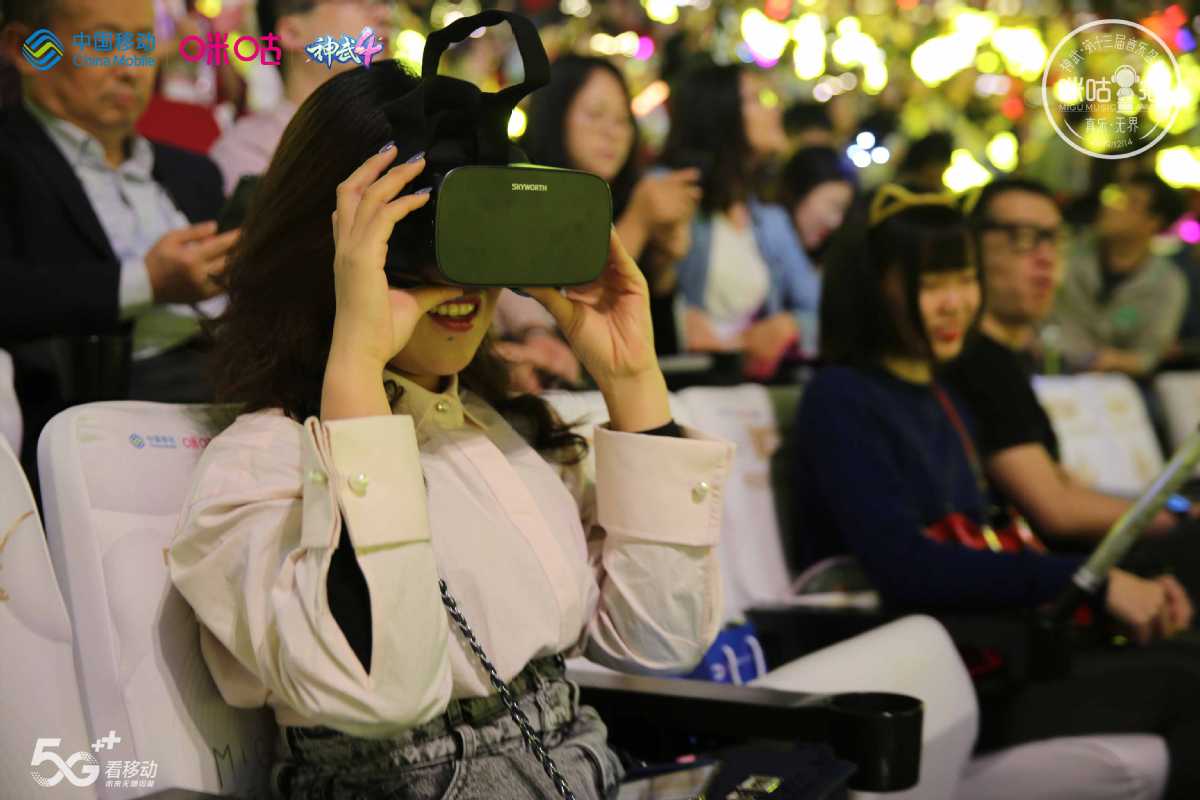 Immersive experiences aren't just for gamers anymore. A string of cutting-edge technologies, such as 5G, virtual reality, augmented reality, artificial intelligence and 4K ultrahigh definition have been applied to a pop music awards event held by Migu Co Ltd, a subsidiary of China Mobile that provides digital content products and services.
Audiences could experience fully immersive 5G services during the Migu Music Awards Ceremony, wear VR glasses that offer full 360 degree video in high definition and put themselves into theatrical and futuristic AR scenarios.
5G's ultrawide bandwidth, high speed, low latency and edge computing capabilities are unlocking exciting new experiences and will facilitate groundbreaking improvements in immersive technologies, including AR, VR and mixed reality (MR).
China officially kicked off commercialization of 5G services on Oct 31, with the nation's big three telecom operators rolling out their 5G data plans. In June, the country granted licenses to telecom carriers for commercial 5G service.
Currently, 5G service has been launched in over 50 major cities in China. 5G users across the nation can also experience ultrahigh definition and multiperspective livestreaming powered by 5G networks and cloud platforms.
Migu was established by China Mobile as a specialized subsidiary targeting the internet space, responsible for the integration of digital content product supplies, operation and service. The company boasts a portfolio comprising more than 3,000 hours of 4K ultrahigh definition content and over 30,000 hours of VR content.