Metropolis chimes a chord with business, talent
Share - WeChat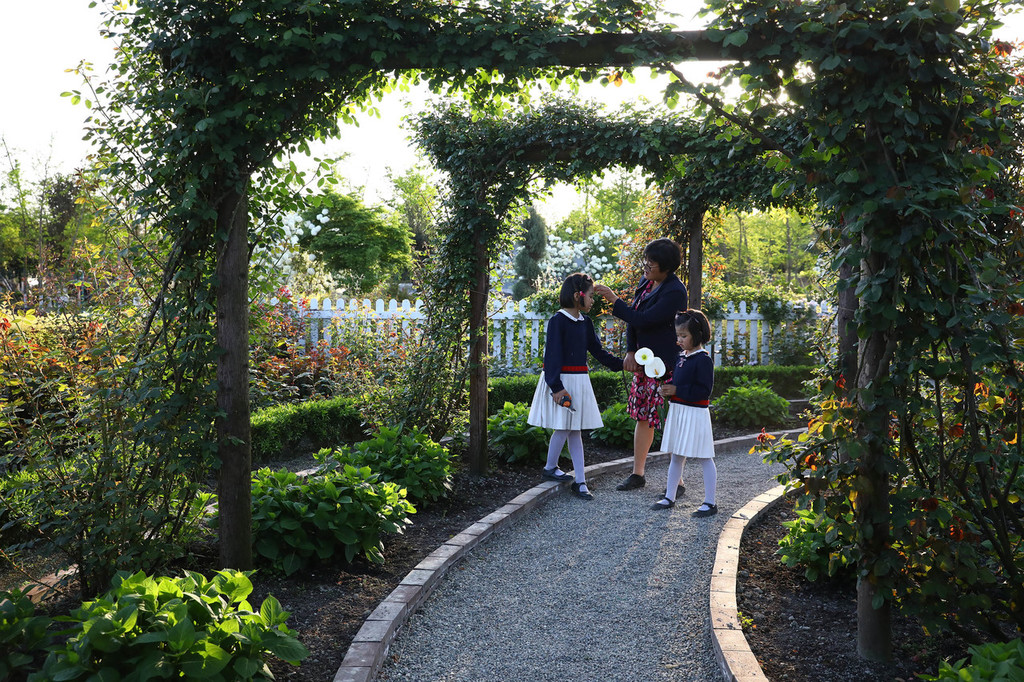 Chengdu, capital of Southwest China's Sichuan province, has become one of the most popular destinations in China for companies and talent.
As a new first-tier city, Chengdu's strengths lie in its thriving industries, vibrant business environment and promising potential.
Chengdu is developing new industries such as artificial intelligence and 5G, which are attracting many high-tech companies and R&D institutes.
The AI innovation center at the Singapore-Sichuan Hi-Tech Innovation Park in Chengdu was opened in March. Over 10 projects with an investment of 10 billion yuan ($1.49 billion) each, have been established at the center, which is the first of its kind in West China focusing on AI and 5G.
A total of eight projects and companies from Singapore have been established at the AI innovation center, including Singapore Management University's institute of innovation and entrepreneurship, JN Capital, Singapore Global EduHub and financial accelerator ITechBlack.
The AI innovation center will introduce AI-related companies, research centers and organizations, as well as incubators, accelerators and other service institutions. It's expected to welcome more than 100 AI enterprises in three years and have a total annual sales revenue of 10 billion yuan. It's also expected to become a world first-class AI industrial demonstration park.
The second headquarters of Beijing-based Nsfocus Information Technology, headquarters of the express delivery arm of China Post, the western headquarters of Dami Technologies, the Chengdu research institute of digital services provider New H3C Group, and China Mobile's Chengdu industrial research institute, have also settled in the AI center. Together, they have a gross investment exceeding 11.5 billion yuan.
Earlier this year, the Chengdu municipal government released a plan to accelerate the development of its AI industry, to take a pioneering role in the national wave of AI.
According to the plan, Chengdu will build three to five advanced AI industrial clusters by 2022, and construct what it calls a "Chinese intelligent valley" - a globally renowned city for the industrial internet, first-class intelligent unmanned aerial vehicles and internet of vehicles bases.
In its digital and cultural creative industries, Chengdu has made significant progress. During this year's Spring Festival, science fiction movie The Wandering Earth, adapted from the story by Chinese novelist Liu Cixin, was a box office hit. Some media commentators said it has opened up a new era for Chinese science fiction films. On March 5, MoreVFX, the company that created the more than 800 special effect shots in the movie, announced to move its core production center to the Chengdu Hitech Industrial Development Zone.
Visual effects company MoreVFX opened its studio in the zone in September 2018. Xu Jian, CEO and founder of the company, said it plans to construct a production base with 1,000 employees. It will send more directors from Beijing and bring more major projects to Chengdu.
"Visual effects ask for creativity and artistic and technological skills, that's why it has a high demand for location," Xu said. "We've investigated many cities and found Chengdu is an ideal place for visual effect companies due to its economic, technological, cultural and human resources."
The zone is home to many video game and animation companies, which are closely related to the visual effects field and this hints at future cooperation opportunities. "We want to develop local business and find more good projects, covering films, games and animation," said Xu.
Many cultural creative businesses have settled in Chengdu, including Tencent, Kingsoft, Migu Music and Gimi. The popular mobile game Honor of Kings was developed by Tencent's team in Chengdu. The game was named a top 10 game in terms of intellectual property value.
"The new economy development in Chengdu is very open," said Wang Shirui, founder and CEO of online healthcare company Medlinker, adding that the rapid growth of the company is closely linked to vibrant atmosphere of its big health industry.
Medlinker works with 550,000 doctors nationwide, making it the biggest internet medical company in southwestern China and top five of its kind in the country. In July 2018, it received the latest financing of 1 billion yuan. After that, its estimated value surpassed $1 billion, making it a unicorn enterprise.
"We got a lot of support from the Chengdu government since the day the company was founded, including human resources, subsidies for rental and brand building. Its inclusive and open attitude to entrepreneurship is an important factor for us to develop smoothly," said Wang.
He said Chengdu also put forward plans to cultivate new economy-related companies, to give tailored support and services based on their different growing cycle.
In 2018, Chengdu attracted about 41,000 new economy companies and four unicorn companies. It also established about 30 potential unicorn companies.
To further improve its business environment and attract global investment, Chengdu has marked 2019 as the key period for the construction of a global-level business environment. It will refer to the evaluation standards of international institutes and tailor its business environment to match its economic scale and global ranking.
In 2018, GDP in Chengdu grew 8 percent to surpass 1.53 trillion yuan. Last year, the city rose to the 71st place in terms of city comprehensive competitiveness among world cities as ranked by the Globalization and World Cities Research Network.