29 officials are held accountable in fatal explosion at factory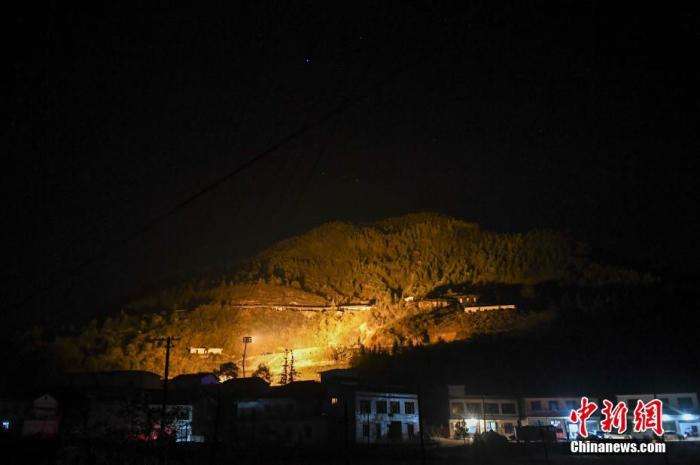 Twenty-nine officials have been held accountable for an explosion at a fireworks factory in Liuyang, Hunan province, that killed 13 people last month, the provincial Party committee's Commission for Discipline Inspection said on Tuesday.
It said that the officials had lied when reporting the accident and had been negligent in their oversight and leadership responsibilities.
The commission said the officials had been punished by provincial authorities, while 10 staff members from the enterprise were put under criminal investigation.
The blast at a Liuyang Bixi Fireworks Manufacturing workshop in Chengtanjiang town, Liuyang city, on Dec 4 killed 13 people, injured 13 others and caused economic losses of 19.4 million yuan ($2.8 million).
An investigation team found that the accident was caused by illegal production.
"The company ignored the national safety production laws and regulations, overused the material quota and changed the use of the workshop for illegal production," the commission said, adding that some government departments had failed to put in place sufficient supervision to inspect and effectively stop the illegal acts.
It said some officials from the Party committee and town government of Chengtanjiang in Liuyang, including Liu Fayu, the town's Party secretary, colluded with the company to transfer and hide the victims' bodies and concealed the truth about the accident.
Five public officials, including Liu, who organized and led the false reporting, were suspected of serious violations of laws and regulations and detained by the provincial supervisory commission.
Other officials, including the town's deputy Party secretary, Tang Jianhua, who were involved in the transfer and hiding of the victims' remains, were removed from their Party and government positions.
Ten staff members from the company, including the director of the company Chen Faxue, were detained by police for criminal responsibility.
The provincial authorities also urged a thorough investigation across the province to root out hidden safety hazards in areas such as fireworks, chemicals and road traffic.
The local government had first announced that the accident killed seven and injured 13, but a later investigation by provincial teams found another six deaths.
According to regulations, accidents of more than 10 deaths are "major accidents" and should be reported to the safety supervision department of the State Council.
The Ministry of Emergency Management said the accident reflected problems in the safety supervision in the local fireworks industry and said that "the local government concealing the number of deaths after the accident is of a very bad nature".
The ministry urged the local government to strictly rectify fireworks enterprises, conduct a thorough investigation to root out safety hazards and supervision loopholes, shut down those that could not meet safety standards and severely punish those involved in illegal fireworks production.