Pilot program to nurture science talent
Share - WeChat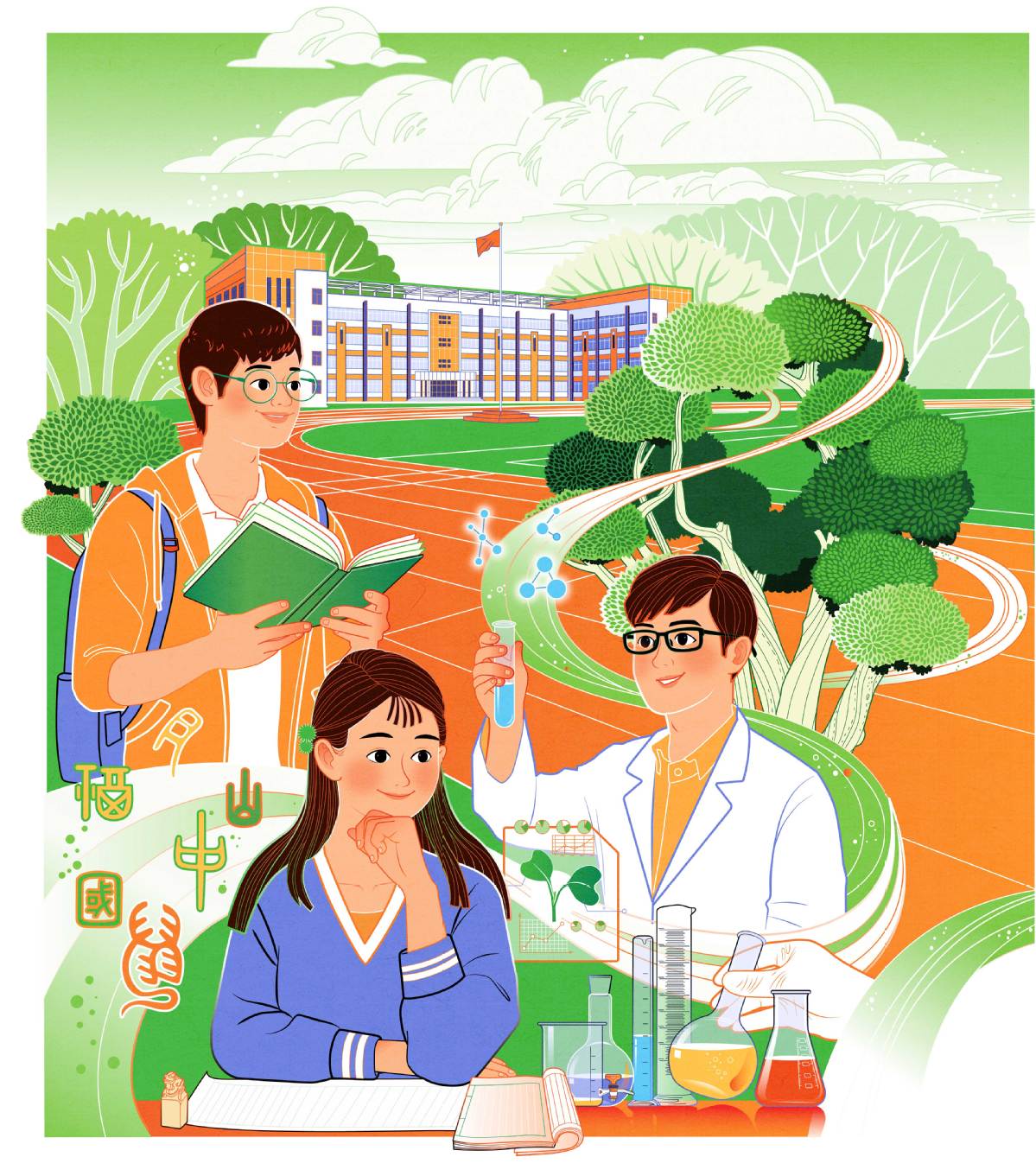 Strong Base Plan will replace universities' independent enrollment schemes
China has decided to encourage more elite students to study science subjects as part of broader efforts to bolster the country's capacity in science and technology innovation and ease talent bottlenecks in sectors such as computer chip and software design.
The Ministry of Education said on Wednesday that it has launched a pilot education program that will allow 36 top universities across the country to select high-caliber students who excel in basic disciplines and are willing to serve the country's major strategic needs.
Under the program, known as the Strong Base Plan, the universities will focus on enrollment in majors such as mathematics, physics, chemistry, biology, history, philosophy and the study of ancient handwriting.
It also pinpoints sectors such as high-end computer chip production, software, smart technologies, new materials, advanced manufacturing and State security as pivotal in moving the program forward.
China has been the world's largest importer of computer chips for the past few years. The country imported over 44.5 billion chips in the first 11 months of last year, up 32.6 percent year-on-year.
In a speech delivered at an annual ceremony in Beijing on Jan 10 that honored distinguished scientists, engineers and research achievements, Premier Li Keqiang said that the reason behind China's lack of competitiveness in independent innovation was its weakness in basic research.
He pledged stronger and more stable fiscal support and an improved evaluation and incentive mechanism so that researchers and scientists could focus on their projects without distractions.
"The expedition to explore the unknown will not be like a walk in the park, and we need to respect rules and tolerate failures, so that our researchers can roam freely and try daringly," he said.
The new program will replace independent enrollment schemes used by universities as an alternative admission method to the national college examination, or gaokao.
An official with the Ministry of Education said in an online statement explaining the new program that the independent enrollment schemes had faced a number of problems and challenges over the years, with some students providing fake application materials and some colleges failing to come up with reasonable evaluation standards for applicants.
The new program is intended to better promote education equality and ensure fair opportunities for applicants and to guide high schools to prioritize student's all-around training, the official said.
The program will include a host of new education methods. Those enrolled in the program will be offered top-notch conditions for their studies, such as a mentor tutoring system, higher chances of being recommended for graduate school and be given priority when applying for scholarships and government-sponsored overseas studies.
The plan also urges key State laboratories, cutting-edge science centers and centers where resources from different sectors are combined in pursuit of innovation to give the students roles in their research.
A database for monitoring students' personal development will also be established to refine the plan and its training model.
Zhang Zhiyong, a professor with the China Education Policy Institute at Beijing Normal University, said the Strong Base Plan will enable higher education institutions to evaluate students in a more comprehensive fashion.
He said it requires colleges to take into account the performance of applicants in their college entrance exams as well as their independent evaluations during the enrollment process.
The new program is also groundbreaking in that it stipulates that colleges must explore methods such as exams, interviews and practical operations to test the students' abilities in analyzing and solving problems, he said.
Zhong Binglin, a member of the National Advisory Council on Education, said the implementation of the plan is intended to address talent shortages in sectors of major significance nationwide and showed colleges they must take the initiative to adapt to social and economic developments.
He said the fairness of universities' independent enrollment schemes, rolled out 16 year ago, had long been questioned.
"The new program has standardized enrollment procedures and establishes a stronger mechanism to ensure fairness," Zhong said.