Consulates manage fewer cases overseas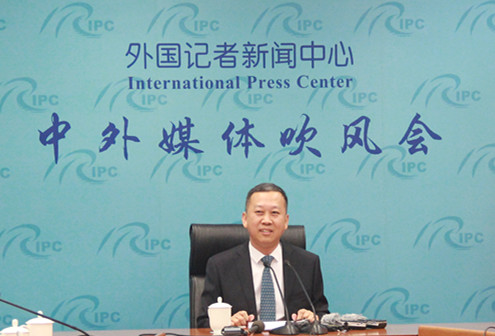 The Foreign Ministry and its overseas embassies and consulates handled about 79,000 cases involving consular protection and assistance in 2019, a decrease from the previous year, an official said on Friday.
The decrease reflected the progress made by the ministry and its overseas embassies and consulates in taking preventive measures in consular services, said Cui Aimin, director-general of the ministry's Department of Consular Affairs.
It also reflected the improving courtesy of Chinese citizens and their awareness of overseas risks, Cui said at a news briefing.
According to Cui, an act on consular protection and assistance is expected to be introduced soon.
He noted that it will be the first legislation targeting consular protection and assistance as well as the safety of Chinese citizens and institutions overseas.
"It will be a landmark in the process of legalization and modernization of consular work," he added.
However, Cui said, the number of reported cases regarding overseas crimes committed by Chinese increased last year.
A number of Chinese citizens have engaged in online gambling and telecommunication fraud in neighboring countries such as Cambodia and the Philippines, which also caused other crimes like kidnapping and blackmail as well as money laundering, he said.
Such criminal activities not only damage the rights of those involved in crimes and the victims, but also harm their relatives in China and negatively impact the overseas image of China and Chinese citizens, he said.
The ministry and its embassies and consulates overseas support other countries dealing with crimes related to Chinese citizens in accordance with the law, he said.