Zhao Zhongxiang, famed television host, dies at 78
Share - WeChat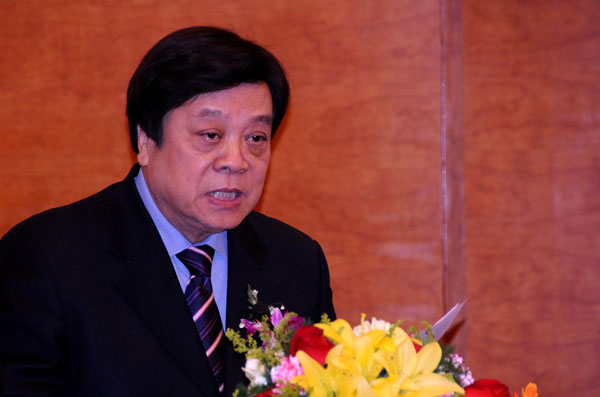 Zhao Zhongxiang, one of the most recognizable and popular TV anchors in China for more than four decades due to his trademark TV shows-including the annual Spring Festival Gala, Animal World and Human and Nature-died on Wednesday, his 78th birthday, at a hospital in Beijing.
Zhao's son, Zhao Fang, confirmed on Jan 16 via a post on Sina Weibo that Zhao Zhongxiang died at 7:30 am on Wednesday.
"At the end of 2019 my father was diagnosed with cancer, which had already spread," Zhao Fang wrote. "He remained positive and courageous. My mother accompanied him until he died."
Born on Jan 16, 1942 in Xingtai, Hebei province, Zhao Zhongxiang joined Beijing TV-now known as China Central Television-as an anchor in 1959, becoming the first male TV anchor in the country and second Chinese TV anchor after Shen Li.
When China's former leader Deng Xiaoping made a historic visit to the United States in 1979, Zhao traveled with him to cover the visit. Zhao also visited the White House and interviewed then US president Jimmy Carter, making him the first Chinese journalist to do so.
Since 1984, he had hosted the Spring Festival Gala-one of the most-watched TV shows in China broadcast on Lunar New Year's Eve-13 times, which made him a national celebrity.
On Dec 31 that year, CCTV launched Animal World, a weekly show about wild animals, which Zhao hosted. In 1994, he hosted the TV show Human and Nature. Both of those shows helped raise awareness about animal and environmental protection, and they have been enjoyed by Chinese audiences for years.
"My father was passionate about his job and was loved by many millions of viewers of his popular TV shows … He respected his job and his audience," Zhao Fang wrote. "After retirement, he enjoyed a variety of hobbies, like calligraphy, painting and cooking. He was also dedicated to training the next generation of TV anchors."
On Sina Weibo, the topic with hashtags of Zhao Zhongxiang's death had attracted more than 1.5 billion views and 338,000 comments as of 5 pm on Thursday. Many netizens said in their condolences that they grew up with his show and have his voice etched in their memories.
"Such an unexpected and tragic way to say goodbye to you. Your shows were some of the best parts of my childhood memories," one fan wrote on Sina Weibo in a tribute to Zhao.
Chinese veteran actress Liu Xiaoqing mourned Zhao's death on her Sina Weibo, saying:"Rest in peace. We miss you!"
"I feel grateful to have known you for nearly 40 years. You learned fast and kept me inspired," said CCTV anchor Dong Hao.
Zhao's funeral will be held at the Babaoshan Funeral Center in Beijing on Monday morning.
In recent years, some Chinese reality TV shows had invited Zhao for dubbing, which usually conjured nostalgic feelings.
Along with his longtime partner, Chinese TV host Ni Ping, Zhao appeared in a Chinese reality show on April 13 entitled My Brilliant Masters on the Hunan Satellite TV Station. During their appearance, they shared their memories about their TV careers and their friendship. The show, which was believed to be his last public appearance, was shot at Zhao's home in Beijing.
"He was very professional and a reliable partner. He had a great tempo whenever we hosted a show onstage," said Ni during the show. "I didn't need to worry about lacking words or saying something wrong because he was always able to help me out."