Shanghai sees 90% households compliant with garbage sorting practice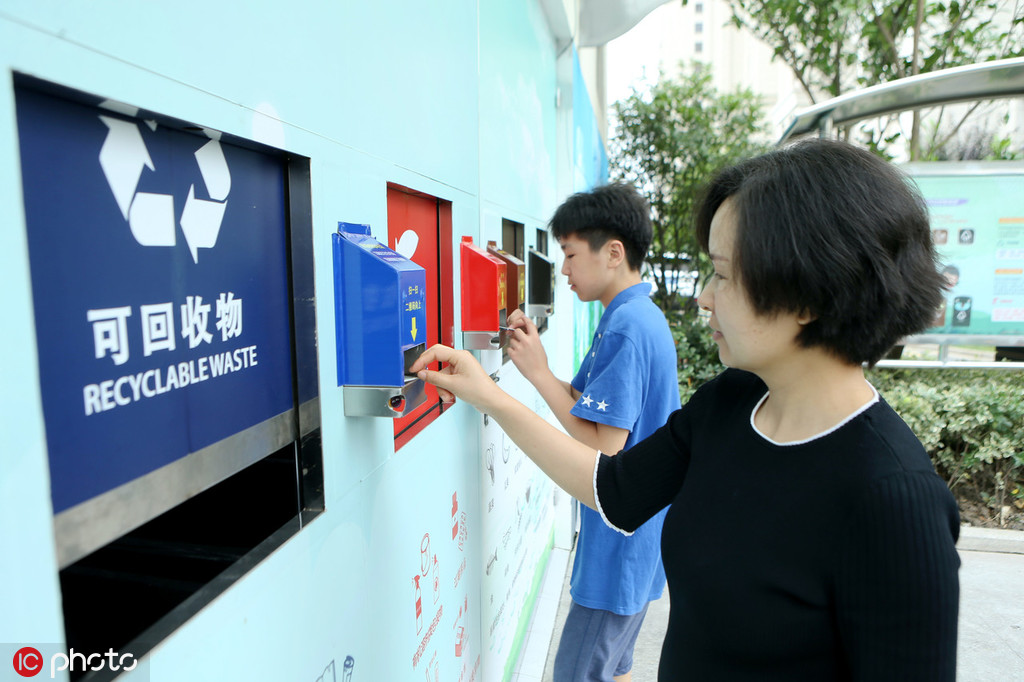 SHANGHAI - East China's metropolis of Shanghai has seen 90 percent of housing estates compliant with the mandatory garbage sorting regulation in effect since July 2019, said Ying Yong, mayor of Shanghai on Wednesday.
While delivering a government work report at the opening of the local annual legislative session, Ying said that with the comprehensive garbage collection and transportation system built up in 2019, the city's daily amount of recyclable waste increased by 431.8 percent year on year, that of wet waste increased by 88.8 percent, and that of hazardous waste increased by 504.1 percent.
The household garbage sorting and classification practice has helped improve the city's capacity for recycling. The proportion of waste sent to landfills dropped from 41.4 percent at the end of 2018 to 20 percent at the end of 2019, according to the report.
A total of 237 Chinese cities have started to practice garbage sorting, according to the Ministry of Housing and Urban-Rural Development. Garbage sorting practices have reached over 70 percent of housing estates in 18 cities including Shanghai, Xiamen, Hangzhou, Ningbo, Guangzhou and Shenzhen.