Bach to basics for teenage skier Yi
Share - WeChat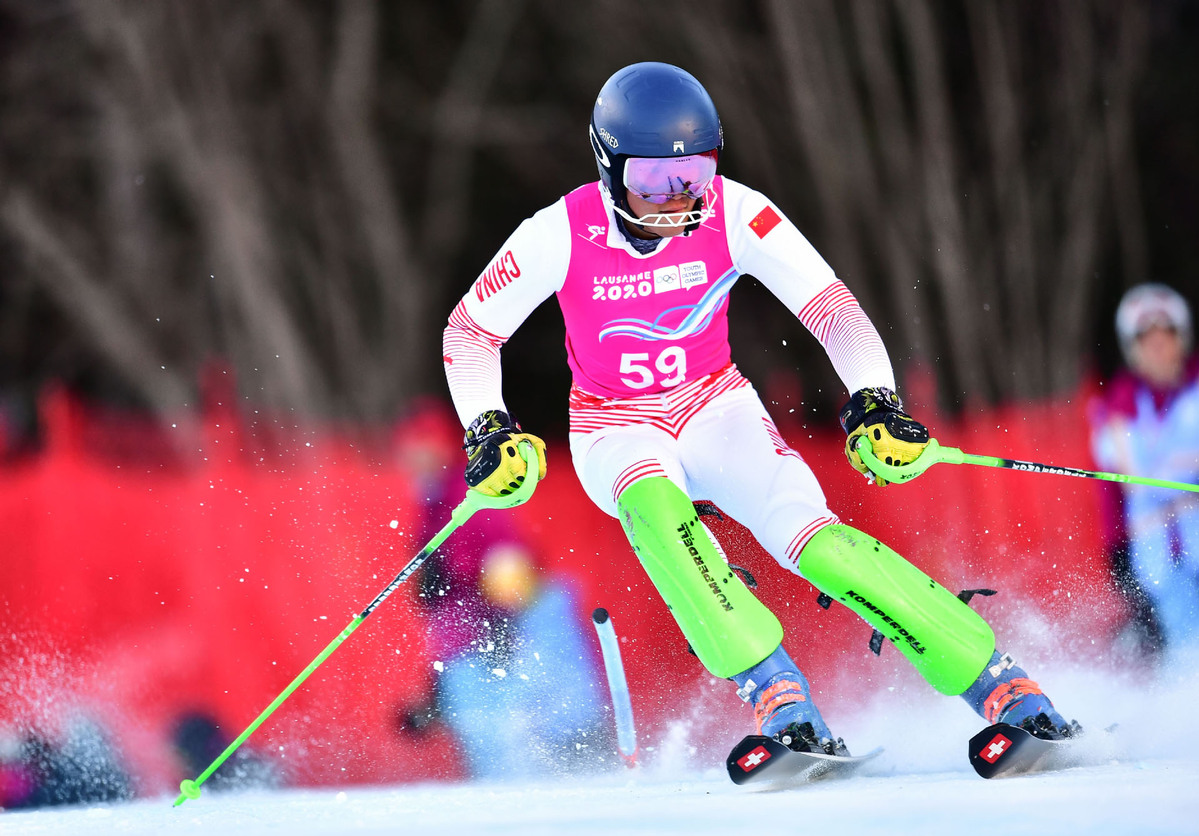 Teenage Chinese skier Yi Xiaoyang earned words of encouragement from International Olympic Committee president Thomas Bach at the Winter Youth Olympics in Switzerland on Tuesday.
As the only male skier in China's alpine team, Yi failed to finish his slalom race after making a mistake on one of the last gates.
Some consoling words from Bach just outside the finishing zone, however, helped ease the 16-year-old's frustration following the disappointment.
"Mr. Bach encouraged me to keep on going," said Yi. "He said it's a common mistake to make in a slalom race, and he hopes to see me at the 2022 Winter Olympics in Beijing."
Yi admitted he struggled with the icy conditions on the piste at Les Diablerets resort.
"The course was akin to that of high-level races and meets, which adhere to FIS standards, but I'm not used to such conditions in my daily training," said Yi, who had just a few days training on a similar piste prior to the race.
Now, Yi plans to compete in more international races to improve his technique on icy slopes.
Yi started skiing at the age of 3, and began training as a professional two and a half years ago. He is currently the top-ranked Chinese male skier of his age group in the FIS standings.
Yi's Swiss coach Armando Stohr said his Chinese pupil is now making rapid progress and urged him to keep his performance at the Games in perspective.
"Now, Yi's race skills are growing really fast. For our Switzerland skiers, we are more familiar with a hard and icy piste, but for Yi it's just a start, so it's important he realizes this," said Stohr.
Yi finished 43rd in the giant slalom on Monday, when 24 of the 77 starters crashed, including Norway's Mikkel Remsoey and France's Auguste Aulnette, who shared the gold medal in the men's combined event.
"Really, it's a pity, but he will become strong-hearted by encountering failures," said Yi's mother.
Xinhua