Brighten Columbia Festival lights up Bogota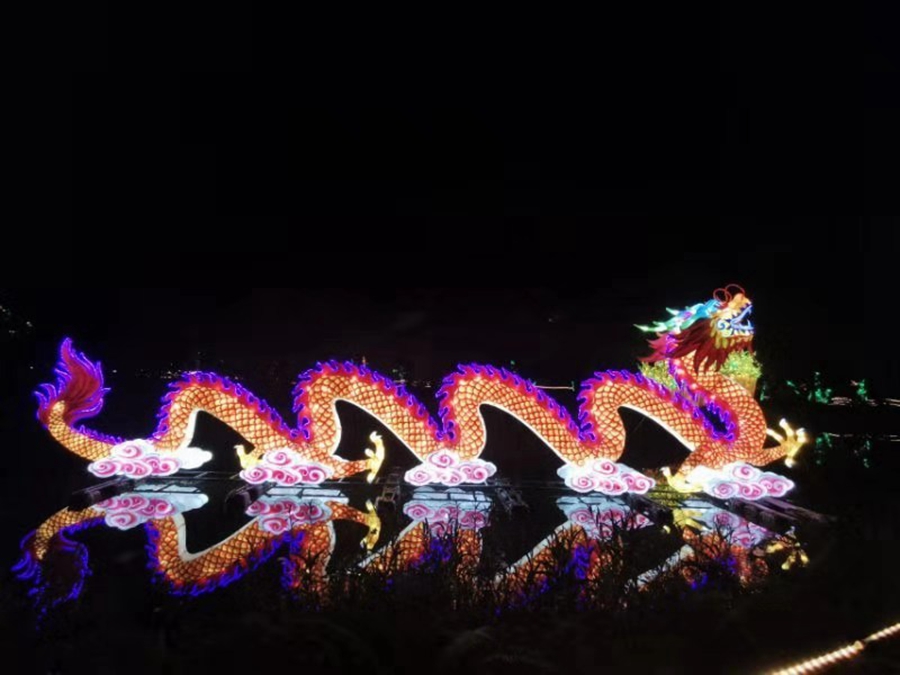 The Brighten Colombia Festival has been lighting up the night in the capital city of Bogota. The festival, which opened Dec 16,2019, takes place through mid-January in the Bogota botanical garden where, through traditional Chinese lighting technology, a grand exhibition showcases Colombia's biodiversity.
More than 500 handmade animal models are on display at the festival, and have been shaped with wire frames covered with silk, and lit with over a million LED lights. The exhibition also presents seven distinct landforms, including ocean, grassland, alpine wetland, desert, tropical rainforest, virgin forest and mangrove. The exhibition will match a wide range of animal models with their corresponding habitats and install them in the botanical garden so visitors can have a more authentic experience.