Retired professor donates $11.82m to university
Share - WeChat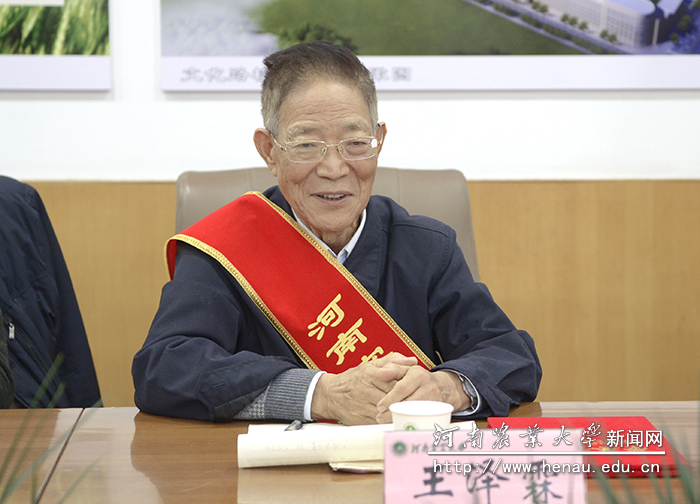 Wang Zelin, a well-known Chinese expert in poultry disease prevention, has created big buzz beyond academia.
The 78-year-old retired professor from Henan Agricultural University has donated all the royalties from his scientific achievements -- 82.08 million yuan ($11.82 million) – to the university, winning praise and respect from the general public.
He hoped the money would be used to build a biosafety level 3 laboratory, or P3 laboratory, enabling the university to research and produce vaccines independently.
The university has launched preparatory work on the construction of the P3 laboratory.
Wang made the decision two years ago and the reason behind it was quite simple, Red Star News reported.
"I'm 78 and my wife is 71. We can't take the money with us when we leave the world, right? It should be spent on what scientific research needs most. Our income is enough for us to live comfortably. But scientific research is badly in need of money for advancement," said Wang.
Wang came to work at the university's department of animal science and veterinary medicine in 1984 and later took on the role of the head of the poultry disease research institute. He retired in 2015.
Among his many scientific achievements, Wang gained three patents and 12 new drug certifications, established a research and development platform for concentrated inactivated combination vaccines, and overcame problems in anti-epidemic work against a number of major poultry diseases, including infectious bursal disease and Newcastle disease.
His achievements have brought in handsome patent royalties over the years, estimated at nearly 100 million yuan, according to media reports.
Wang lives a very simple, frugal life and always chooses walking over cycling, cycling over buses and buses over taxis. But he is very generous in supporting scientific research and charity work, said the reports.
Wang spent the 4 million yuan he earned during 1985-1995 on the construction of two new lab buildings and purchasing advanced equipment to develop the discipline of veterinary medicine.
In 2008, he donated more than 200,000 yuan after the Wenchuan earthquake, the largest individual donation from Henan's universities and colleges.
He also donated his share of patent royalties for 12 years from two companies to set up an innovation fund for the college of animal science and veterinary medicine.
"As long as my health allows, I'd like to make more contributions," said Wang.