Ikea launches its 1st mobile app in China
Share - WeChat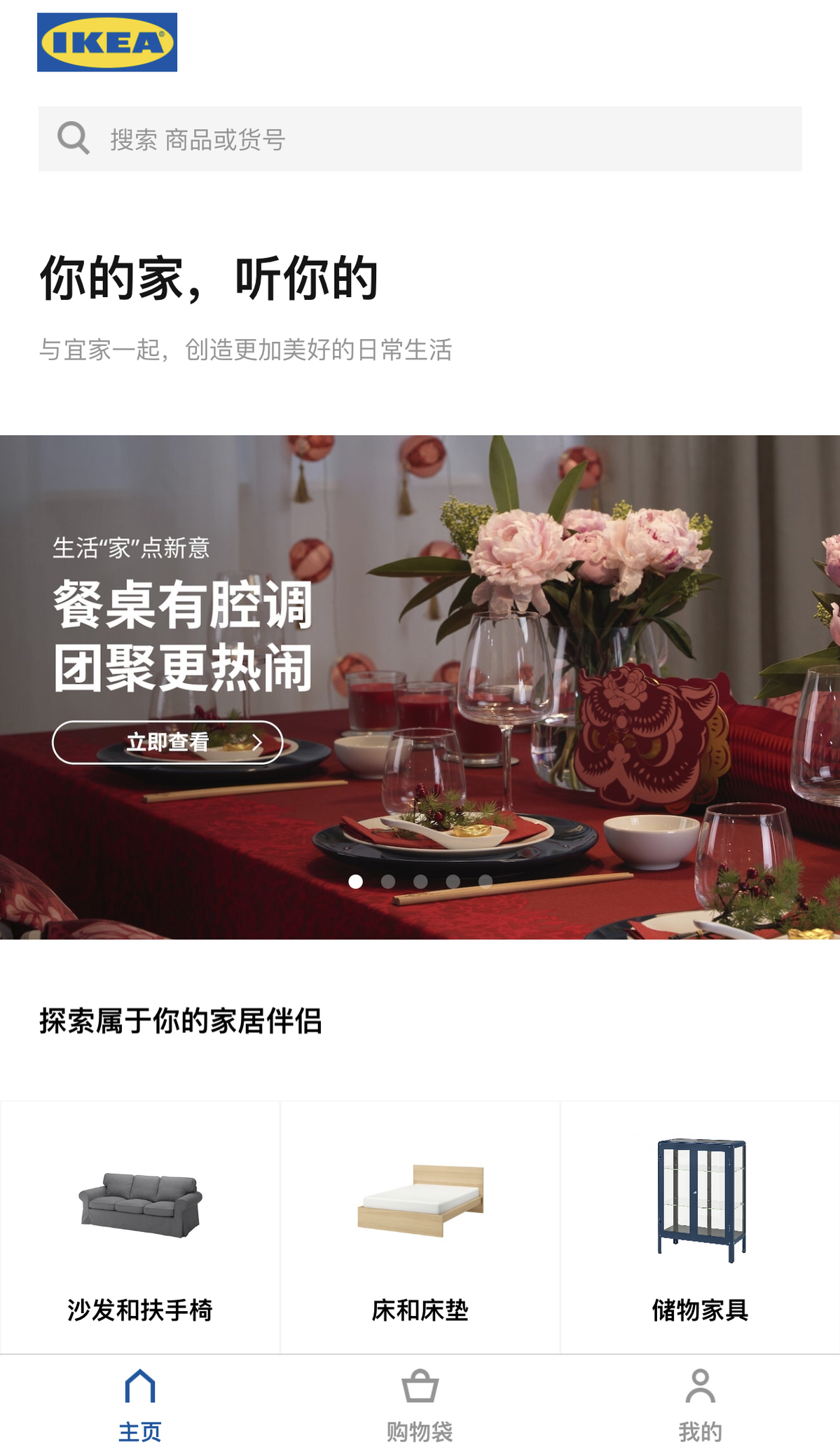 The world-leading furniture and interior design service provider Ikea has launched its first mobile application in China to offer more products online and to reach more local consumers.
The online services will further boost their access to places where the furniture retailer has not had a presence yet, according to Ikea China.
The move, still in testing mode, is part of Ikea China's Future-plus strategy, announced in August last year, which prioritizes digitalized services, particularly in developing online channels for technology-savvy Chinese consumers, according to a written reply from Ikea China.
The application was developed by Ikea Digital Hub China, which was founded last July and has about 250 digital experts, and it has taken about a half year from preparation to its test launch online.
What has made the development challenging is how to integrate Ikea's unique operational platform, such as the product management system, assortment and delivery system, retail system and inventory, as well as its membership system.
Jason Yu, general manager of Kantar Worldpanel China, said Ikea China's own app will break away from the WeChat ecosystem and better manage its memberships.
At present, Ikea globally has developed three applications for consumers: Ikea Place, Ikea store app and Ikea app.
Ikea China said the Ikea app was developed specifically for Chinese consumer purchasing habits, such as payment methods involving WeChat Pay and Alipay.
Currently, Ikea China's application online is expected to have 3D versions of furniture at customer's homes or full-house designing capacity in the near future.
The Swedish company that sells modern Scandinavian-design ready-to-assemble furniture, kitchen appliances and home accessories has thrived for more than two decades in China on its business model that focused on large brick-and-mortar shopping centers.
Ikea China will make its largest-ever yearly investment - 10 billion yuan - in fiscal year 2020, with more to come in the next two years.
In 2018, Ikea China launched its website and delivery services and also smaller-sized stores at places. The online and offline coverage is expected to help expand Ikea's consumer reach to about 1 billion people, said Francois Brenti, director of expansion at Ikea China last year. Thanks to the digital and physical coverage, he said the company expanded to 227 cities and regions, from first-tier to third-tier and even lower-tier cities.