Ikea announces plans for Shanghai project
Share - WeChat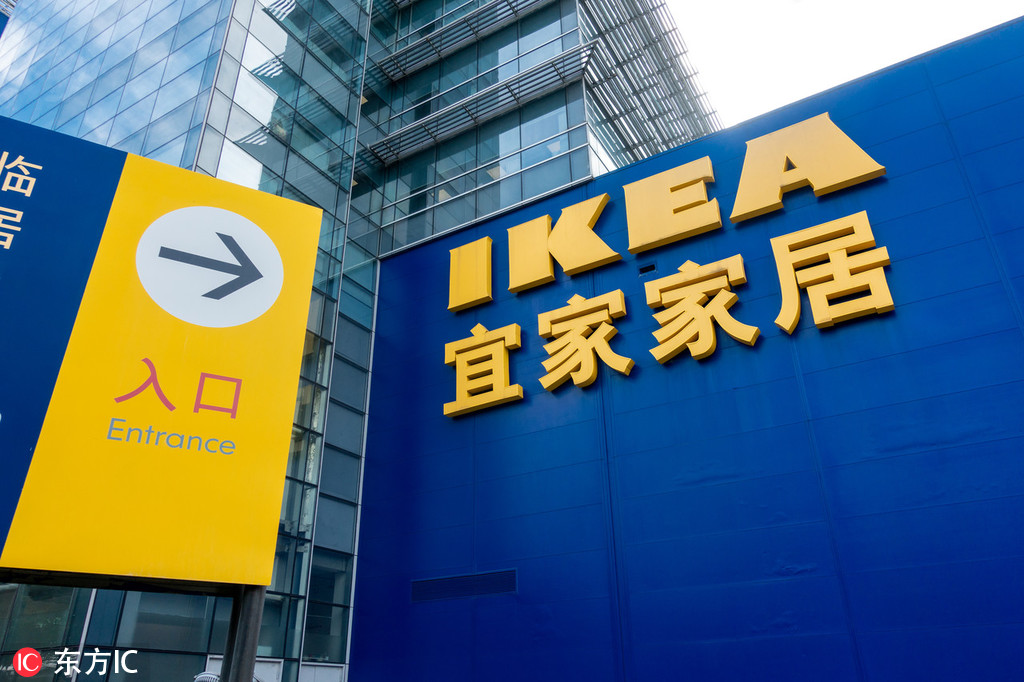 Ikea, the world's leading furniture and lifestyle service provider, announced on Thursday it would start construction on a mixed-use project in the western part of Shanghai, which will be the project attracting the largest amount of investment in the company's history.
The new project will cover a total area of 430,000 square meters, with total investment topping 8 billion yuan ($1.2 billion). Operating under the brand Livat, the project will include 120,000 square meters of retailing space, offering consumers choices from over 300 catering, entertainment, education and sports brands from home and abroad. Ikea home furniture will also be available.
Apart from retail experiences, the project will provide 60,000 square meters of office space carrying Ikea-style furniture and design. It will be the first Grade A office building from Ikea.
About 3,000 Chinese employees will be working at this site upon completion, which will have the second largest headcount, behind only the company's flagship location in Sweden.
The project is expected to start operations by the end of 2022.
Ikea first introduced the brand Livat in China in 2009. Up to now, three Livat projects have been built in the country, which are located in Wuxi of Jiangsu province, Beijing and Wuhan of Hubei province. The total investment of these projects has exceeded 10 billion yuan. The total leasing area covers some 530,000 square meters.
Apart from the new project in Shanghai, Ikea plans to build another two new Livat projects in Changsha of Hunan province and Xi'an of Shaanxi province, which are scheduled to open in 2020 and 2022.