Dance drama 'Auspicious Cranes' debuts in Beijing
Share - WeChat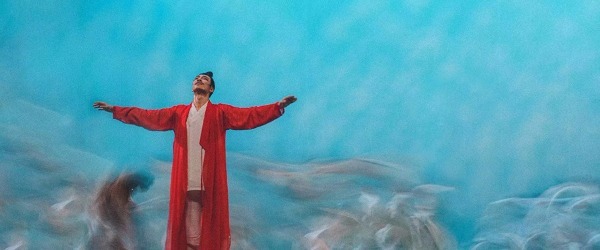 The Chinese dance drama Auspicious Cranes, performed by the Beijing Dance Academy and directed by Zhang Yunfeng, premiered on Jan 1 and 2 in the capital.
Inspired by the painting of the same title by Song Dynasty (960-1279) emperor Zhao Ji, who was a notoriously weak ruler but a talented practitioner of the fine arts, the dance drama follows a young man's dream.
In his dream, he is trapped in his struggling life, but he still has the desire to break out and pursue his passions, according to scriptwriter Zhang Hao.
The dance drama incorporates traditional Chinese folk music, especially imperial court music, and its director employs rock elements to portray the ambitious young man's mood.